A poll released Friday finds a majority of Michiganders in favor of reforming the state's marijuana laws, and nearly half in favor of legalizing and regulating the herb. The poll, conducted by pollsters Epic-MRA for Michigan NORML, comes as the state's activists attempt to lay the groundwork for moving a decriminalization bill in the legislature or a possible legalization initiative.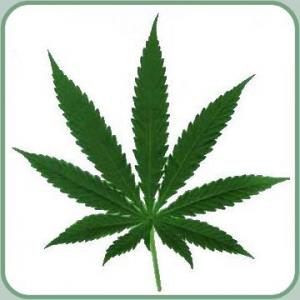 Crosstabs for the
poll
are not yet available. Epic-MRA told the Chronicle Monday that while Michigan NORML had made some poll results available to the media, it had not yet given the pollster permission to post full results. The poll surveyed 600 likely voters last week and has a margin of error of +/- 4%.
The poll found near majority support (47%) for legalizing marijuana by taxing and regulating it like alcohol, with another 16% saying the favored decriminalization and 4% saying they wanted all criminal penalties for marijuana offenses repealed. Taken together, that's more than two-thirds (67%) of Michiganders in favor of relaxing the pot laws. Only one out of four respondents (26%) favored the pot prohibition status quo.
The results show a continuing shift in public sentiment toward legalizing the drug, said Bernie Porn, president of Epic-MRA.
"I think that people are changing their opinions about marijuana," Porn said. "There is a receptivity to legalization and the realization that you don't need to have law enforcement spending the kind of time that they devote to the crimes that people are convicted of because of current marijuana laws," he said.
Neil Yashinsky, executive director of Michigan NORML's Oakland County chapter, told the Detroit Free Press he was encouraged by the survey results.
"Eventually, the politicians will catch up with the people. They will reflect the values of their constituents" and pass a decriminalization effort, he said.
If they don't, there is always the initiative process. Voters in Detroit, Grand Rapids, Flint, and Ypsilanti last November approved decriminalization or deprioritization initiatives. Similar local initiatives will be on the ballot this year in Ferndale and Lansing.