A Florida police department has a fine drug war racket, plus more cops with pain pill issues, a Texas deputy goes down for slinging cocaine, a former Milwaukee cop gets slapped for putting his hands in the wrong place, and an ex-Chicago cop goes away for ripping off drug couriers. Just another week of drug-related police corruption. Let's get to it: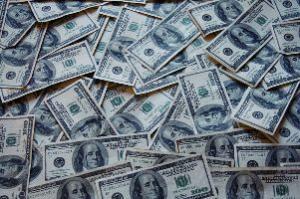 In Sunrise, Florida,
the police have made a fine -- and legal -- art of corruption around asset forfeiture
by paying informants hundreds of thousands of dollars to lure would-be cocaine buyers to the suburban paradise, where the cops then relieve them of their cash and possessions under state and asset forfeiture laws. The racket brought in more than $5 million for police coffers last year, five times more than any other Broward County community. The South Florida Sun-Sentinel's "Cops, Cash, Cocaine: How Sunrise's Police Make Millions Selling Drugs," tells the sordid tale with some old-school investigative reporting. It's at the link above and deserves to be read in full.
In Johnston, Rhode Island, a state prison guard was arrested last Thursday on charges he was peddling pills. James Petrella, 49, was arrested after selling oxycodone and clonazapam to an undercover officer on three occasions last month. Petrella worked at the Maximum Security Facility until being placed on sick leave in June for a work-related injury. He is now charged with three counts of delivery of a controlled substance. At last report, Petrella was still being held after his bail was set at $20,000.
In Dallas, a former Yoakum County sheriff's deputy pleaded guilty last Thursday over his role in a cocaine distribution conspiracy. Inoe Valdez, Jr., 43, admitted to selling at least 1.5 pounds of cocaine, conspiring in a multi-hundred pound marijuana deal that never materialized, and using his cell phone to communicate with a drug trafficker. He copped to conspiracy to distribute and possess with the intent to distribute cocaine and distribution and possession with intent to distribute cocaine. No word yet on a sentencing date.
In Milwaukee, a former Milwaukee police officer was found guilty last Friday of charges related to illegal strip and body cavity searches of drug suspects. Jacob Knight, 32, was one of a group of four officers led by Michael Vagnini who were accused of widespread resort to the illegal and invasive searches. Vagnini recently got 26 months in prison. Knight was found guilty of criminal misconduct and sentenced to 20 days in jail.
In Price, Utah, a former Carbon County sheriff's sergeant pleaded guilty Monday to taking drugs from the department's evidence room without authorization. Christopher Basso went down after deputies suspected he was going to the evidence room on the down low and they set up a surveillance camera that caught him in the act. He was placed on administrative leave after failing two drug tests in January, fired in February, then charged with multiple offenses in March. He pleaded guilty to possession of a controlled substance, burglary, and misdemeanor evidence tampering and faces sentencing on December 2.
In Chicago, a former Chicago police sergeant was sentenced Wednesday to nearly two years in federal prison for stealing thousands of dollars from a "drug courier" who turned out to be an FBI informant. Ronald Wright, 19-year veteran of the force, was arrested along with another officer, Kallatt Mohammed, in 2012 after they were caught stealing drug proceeds. Mohammed pleaded guilty last summer, testifying that he and Watts had demanded protection payoffs from drug dealers in the now closed-down Ida B. Wells housing complex on the South Side. He got 18 months, but didn't testify against Watts, who copped a plea just before trial in July. He agreed to plead guilty to one count of theft of government funds. His sentence was greater than the 10-16 months called for by federal sentencing guidelines, but less than the 36 months prosecutors sought.