Venezuelan President Nicolas Maduro warned last week this his government will shoot down planes using Venezuelan air space to smuggle drugs. The National Assembly passed a law allowing for such actions in May, but it did not go into effect until this month.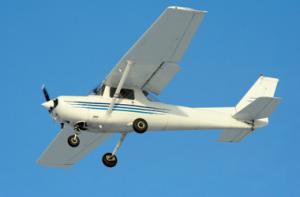 "Let drug traffickers know that starting today any plane that enters Venezuela (to smuggle drugs) will be forced to land in peace, or else it will by shot down by our Sukhoi, our F-16s and the entire Venezuelan Air Force,"
Maduro said in a speech last Wednesday
. "I will begin applying this law immediately in coordination with our armed forces," he added.
While Venezuela is not a drug-producing country, it has become a key transit route for cocaine produced in neighboring Colombia, only this year displaced by Peru as the world's leading coca and cocaine producer. The US government has placed Venezuela and its South American ally Bolivia on its annual list of countries not complying with US drug war objectives, a charge both countries categorically rejected. (Oddly enough, neither Colombia nor Peru are on that list, nor Mexico, the country from which the most drugs are imported to the US.)
The drug plane shoot-down law, known officially as the Law of Control for the Integral Defense of Airspace, was originally proposed in 2011 by the late President Hugo Chavez. After Chavez's death last December, the law was approved by the National Assembly.
While an apparent violation of international civil aviation law, the shooting down of civilian planes suspected of drug running led to the downing of at least 30 planes by Peruvian authorities in the 1990s. The US suspended its cooperation with Peru in that effort after Peruvian fighter jets working with CIA spotters blasted a plane carrying American missionaries out of the sky in 2001, resulting in the deaths of Veronica Bowers and her infant child. Brazil also has had such a policy in place since 2004.