DEA and IRS agents backed up by Denver and other state and local law enforcement raided a number of Denver area medical marijuana dispensaries and grow operations Thursday. The US Attorney for Colorado's office confirmed the raids were taking place.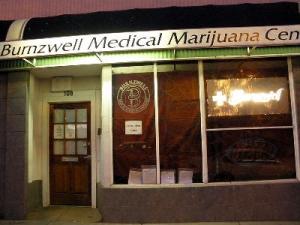 "The Drug Enforcement Administration, Internal Revenue Service Criminal Investigations, the Denver Police Department and state and local law enforcement are today executing lawfully obtained search warrants and seizure warrants," said Jeff Dorschner, spokesman for the US Attorney for Colorado's office in a
Thursday statement
.
"Although we cannot at this time discuss the substance of this pending investigation, the operation under way today comports with the Department's recent guidance regarding marijuana enforcement matters," Dorschner added. "As this is an on-going investigation, no additional information will be made available," he said.
Dorschner was referring to an August 29 Justice Department memorandum to federal prosecutors that said the Obama administration would not interfere with marijuana legalization provided certain boundaries were not crossed. US Attorney for Colorado John Walsh laid them out in his own statement that same day.
"Of particular concern to the US Attorney's Office are cases involving marijuana trafficking directly or indirectly to children and young people; trafficking that involves violence or other federal criminal activity; trafficking conducted or financed by street gangs and drug cartels; cultivation of marijuana on Colorado's extensive state and federal public lands; and trafficking across state and international lines," Walsh explained.
The Thursday raids come less than two months before state-legal marijuana retail stores open for business on January 1.
The Denver Post reported that the number of sites hit was "about a dozen," while the alternative weekly Westword put the number at fewer than 20, although that number is tentative. Among businesses mentioned by "reliable sources within the scene" to Westword are VIP Wellness, Cherry Top Farms, marQaha, and Swiss Medical in Boulder. Westword printed a photo of police cars in the parking lot of marQaha, while the Post printed a photo of piles of uprooted marijuana plants lying in the snow outside Swiss Medical.
Westword also reported that the owner of Swiss Medical told it that the raid there was prompted by one person among multiple tenants using its space, but that the raiders seized all the plants belonging to anyone who had a grow there. That's similar to what happened at Cherry Top Farms in 2011, when federal raiders targeting one grower seized all the plants on the scene.
"We do not yet know the details of these latest federal actions, so it is too soon to say what inspired them," said Denver-based Marijuana Policy Project spokesman Mason Tvert. "The Justice Department said it would respect states' rights to regulate marijuana, and that it would not go after businesses as long as they are complying with state laws. We hope they are sticking to their word and not interfering with any state-regulated, law-abiding businesses."
Tvert emphasized that at this point he does not know whether any of the businesses struck are accused of violating state laws.
"Colorado has demonstrated that regulating marijuana works," Tvert said. "Those businesses that are in clear compliance with state laws are meeting the needs of the community and not causing problems. As a result, they have not faced much in the way of federal interference. If a business is suspected of violating state laws, they will likely face increased scrutiny, and if they are found to be in violation, they will likely face consequences. That is how our society treats alcohol, and that is how we expect to see marijuana treated."
Denver-based attorney and marijuana activist Rob Corry was less diplomatic. He told the Post the Justice Department was acting like a bully and targeting "mostly mom-and-pop businesses."
"That is true to form, the DOJ, behaving like the classic schoolyard bully picking on the little guy," he said. "The DOJ needs to explain in a logical fashion why they are picking and choosing, going after only some of these entities when every one of them selling marijuana is running afoul of the federal law."