A Forth Worth, Texas, man died after being subjected to electric shocks by police executing a drug search warrant earlier this month. Jarmaine Darden, 34, becomes the 14th person to die in US domestic drug law enforcement operations so far this year.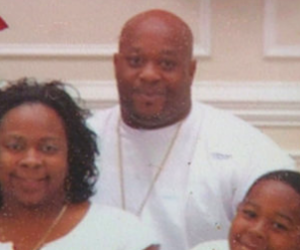 According to Dallas-Fort Worth
CBS 11 TV
, Fort Worth police "zero tolerance officers" were searching for cocaine when the incident happened. They didn't find any, but they did find Darden asleep on his couch. The 350-pound Darden suffered from asthma and had to sleep sitting up, family members said.
A police report said Darden resisted arrest -- although it is unclear what he was being arrested for, given that no drugs were found on him -- and was shocked at least twice by a taser. He then stopped breathing and died. Two other people present in the home were arrested for drug offenses, but both just for possession -- one for marijuana, another for an unidentified "controlled dangerous substance."
Family members who were present disputed the police account.
"They physically pulled him off the couch because, like I said, he was asleep. They pulled him off the couch and they tried to put him on his stomach. He can't breathe on his stomach. He don't even lie on the bed on his stomach," said Donna Randle, the mother of the victim. "He had his hands behind his back the whole time. But me and about five other people were hollering the whole time, 'He cannot breathe like that. Please handcuff him on his side,'" said Randle.
According to Eric Darden, the victim's brother, a police officer warned Jarmaine that if he didn't get on his stomach, they would tase him, and they did.
"I'm not even accepting the fact that he's gone. I'm waiting for him to drive up any minute. It's just not believable," said Randle, adding that he left behind two teenage sons.
Fort Worth police have yet to publicly comment on the death, but community leaders said Police Chief Jeff Halstead has promised to keep them informed as the department investigates.
Some people aren't waiting for the police. A Justice for Jarmaine Darden online petition asks that Fort Worth police be better trained in the use of tasers "to prevent serious injury and death." As of this writing, there are only 22 signatures on that petition. [Update: As of Wednesday, June 5, there are now 12,993 signatures.]