The feds stay on the attack in California, and fallout mounts from last week's state Supreme Court decision allowing local dispensary bans. There's news from other states as well. Let's get to it: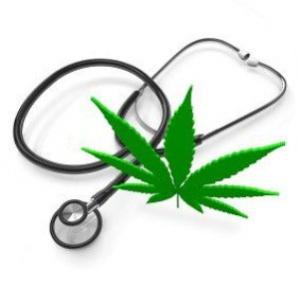 California
Last Monday, US Attorney Melinda Haag moved to seize a building housing a San Francisco dispensary. Targeted is the Shambala Healing Center, a city-approved dispensary. Under federal pressure, Shambala's landlords earlier sought to evict it, but failed because it complies with state laws. While Haag has moved to seize buildings in Oakland, Berkeley and Marin County because they housed cannabis dispensaries, this is the Justice Department's first forfeiture action against a San Francisco landlord. Shambala was one of eight San Francisco dispensaries whose landlords received asset forfeiture threat letters starting in the fall of 2011.
Last Tuesday, the city of Garden Grove told dispensaries in the city they must shut down. The city sent out a cease-and-desist notice to dispensary operators, warning they must close this week or face $1,000 a day fines. The city had banned dispensaries in 2008, but turned to a registration process in 2011, then stopping registering dispensaries last year as it awaited the state Supreme Court's ruling on whether locales can ban them. After the high court upheld local bans, Police Chief Kevin Raney sent out a letter calling on all of the more than 60 dispensaries within Garden Grove to close no later than Tuesday. Dispensary owners who do not comply could face criminal charges, the letter said, as well as fines or civil lawsuits.
Last Wednesday, US Attorney Melinda Haag defended her use of lawsuits against dispensaries. Lawsuits against landlords of medical marijuana dispensaries and letters threatening the landlords have been reasonable and are supported by educators, addiction specialists, police officers, clergy, parents and others who are "negatively affected by marijuana," Haag said in a statement. "The marijuana industry has caused significant public health and safety problems in rural communities, urban centers and schools in the Northern District of California. Because some believe marijuana has medicinal value, however, we continue to take a measured approach and have only pursued asset forfeiture actions with respect to marijuana retail sales operations very near schools, parks or playgrounds, at the request of local law enforcement, or in one case, because of the sheer size of its distribution operations."
Also last Wednesday, the Berkeley Patients Group vowed to fight Haag's efforts to shut it down. "We intend to vigorously defend the rights of our patients and the citizens of Berkeley to be able to obtain medical cannabis from a responsible, licensed dispensary," said Sean Luse, the chief operating officer of the Berkeley Patients Group. The previous week, Haag filed suit against the dispensary's landlord seeking to seize the San Pablo Avenue retail space. Haag had previously forced the Berkeley Patients Group to move by threatening to seize its old locale because it was too close to a school. The Berkeley Patients Group, founded in 1999, is the oldest continuously operating medical marijuana dispensary in the Bay Area and serves more than 10,000 patients.
Also last Wednesday, a Thousand Palms dispensary shut down after last Monday's state Supreme Court ruling. The ruling upheld the right of localities to ban dispensaries, and the owner of the Hazy Colitas dispensary said he was closing his doors on his attorney's advice -- before Riverside County sheriff's deputies did it for him. In nearby Palm Springs, the owner of the CCOC dispensary said he feared he would have to close his doors as well. Palm Springs is the only city in Riverside County that allows dispensaries, but it limits the number of city-approved permits to three. Plans to allow a fourth are on hold. The city has already shut down 12 non-permitted operations and will continue to work on closing five dispensaries still operating without proper permits, said Palm Springs City Attorney Doug Holland. CCOC doesn't have a permit.
Last Thursday, San Bernardino police raided and closed one dispensary and raided a second only to find it had already shut down. City officials reported that 18 of the 33 dispensaries in the city had already shut down in the wake of last week's California Supreme Court ruling. The city had ordered them to close last Tuesday. City officials vow to shut down the rest, too.
Also last Thursday, the Stockton city council took its first step toward banning dispensaries just three years after it moved to allow them. The council moved after city staff warned that by allowing dispensaries the city could leave itself open to federal enforcement measures. At the Thursday meeting, the Planning Commission voted 5-2 in favor of the ban. One already permitted dispensary may be allowed to stay open.
Last Friday, San Bernardino police raided a dispensary that had previously been ordered to close but had quietly reopened, staying closed during the day, but doing business in the evening. City officials said they weren't interested in making arrests, but in closing down dispensaries.
On Monday, the Riverside County Democratic Central Committee passed a resolution calling on state legislators to "enact statewide regulations and licensing requirements that will provide for the safety and concerns of local communities as well as fulfill the mandate of Proposition 215... 'for the safe and affordable distribution of marijuana to all patients in medical need of marijuana.'" The committee said strong community support is needed to boost statewide regulation efforts at the capitol in Sacramento.
Also on Monday, San Diego's draft law on dispensaries was given to the mayor and city council. The proposal builds on an ordinance passed two years ago. Medical marijuana advocates considered the zoning law component too restrictive, however, and collected enough petition signatures to get it rescinded, but ended up with dispensaries being made illegal in the city. Mayor Bob Filner has made getting regulated dispensaries back in the city a priority. The newly drafted ordinance would allow dispensaries to operate legally for five years under a conditional use permit. A 100-foot buffer would be required between dispensaries and residential zones. It also forbid dispensaries within 1,000 of public parks, playgrounds, child care centers, schools, churches, municipal libraries, residential care facilities and other pot shops.
Illinois
On Sunday, Lt. Gov. Sheila Simon came out in favor of a pending medical marijuana bill, saying that testimony from seriously ill veterans and other patients helped change her mind. The bill has passed the Illinois House and awaits a Senate vote. The bill would allow patients with more than 30 medical conditions to seek recommendations for medical marijuana, but also requires background checks of both caregivers and patients, limits patients to purchasing 2.5 ounces at a time, and bars them from growing their own. They would have to go to state-regulated dispensaries.
Maine
On Monday, a dispensary workers union filed a complaint against Wellness Connection of Maine, the state's largest dispensary operator. The complaint filed by the United Food and Commercial Workers with the National Labor Relations Board accuses the company of subjecting employees to unfair labor practices, including retaliation for participating in union activity. The NLRB's regional director in Boston will investigate the claims and determine whether they should lead to formal action.
Massachusetts
Last Wednesday, the Public Health Council finalized medical marijuana regulations. They are set to go into effect May 24. The regulations leave the determination of appropriate medical marijuana use to doctors and patients, rather than restricting it based on an arbitrary list of conditions, restricts patients to 10 ounces every two months (but allows doctors to recommend more), allow patients to visit doctors other than their primary care physician for recommendations, allow patients to use multiple dispensaries, and sets a financial hardship threshold at 300% of the federal poverty line. Dispensaries are set to open next year.
Michigan
Last Friday, Attorney General Bill Schuette ruled that parents who use medical marijuana aren't disqualified from child custody or visitation. That immunity isn't absolute, however, Schuette clarified. Judges can determine if use presents unreasonable dangers to children, but they can't independently decide if a parent is qualified to use medical marijuana. Schuette's opinion came in response to a question from a state legislator.
On Monday, it was revealed that the state Medical Marijuana Review Panel was dissolved after the state admitted it erred in setting it up. "After a careful review of the Medical Marihuana Act… the make-up of the current Medical Marihuana Review Panel does not meet the administrative rule requirements… As a result, the Department of Licensing and Regulatory Affairs will be appointing a new panel that complies with the law. No further meeting of the review panel will be held until the new panel is appointed," the state said.