We received word Wednesday that Mike Gray, probably best known in the drug reform community as the author of "Drug Crazy: How We Got in this Mess and How We Can Get Out," has died.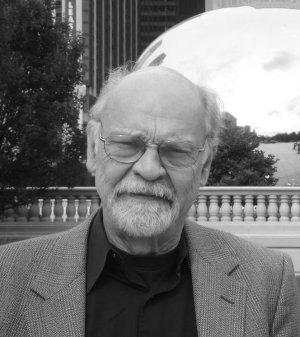 A fixture at drug reform conferences for the last decade, Gray had been a staunch advocate of ending drug prohibition and had worked with Robert Field at
Common Sense for Drug Policy
to publicize the abuses of the drug war and assist local activists seeking reform. Among his many works at
CSDP
were the DVDs "
Law Enforcement Against Prohibition
," highlighting spokespersons of the group by the same name, and "
Cops & Clergy Condemn the War on Drugs
."
Born in 1935 in Darlington, Indiana, Gray received an engineering degree from Purdue University, but found his life's work in documenting political violence as a filmmaker. He was a cofounder of the Chicago-based Film Group, a pioneering collection of documentary filmmakers whose works included "The Murder of Fred Hampton," the Chicago Black Panther leader gunned down by police in 1969. Gray's iconic coverage of the police riots at the 1968 Chicago Democratic convention were seen around the world.
Gray moved to Los Angeles in 1973, where he expanded his creative endeavors to include screenwriting credits for four-time Oscar nominated "The China Syndrome" and other films, for episodes of "Star Trek: The Next Generation," as well as a number of books. His written work addressed issues such as the nuclear accident at Three Mile Island and the use of the death penalty, as well as drug reform. In addition to "Drug Crazy," Gray returned to the issue of drug policy with "Busted: Stone Cowboys, Narco-Lords, and Washington's War on Drugs."
Gray won the Writers Guild of America Award for Best Original Drama and was nominated for an Academy Award for Best Original Screenplay, and for the BAFTA Award for Best Screenplay.
Your reporter conversed briefly with Gray at the California NORML conference in January. He didn't appear to be in ill health; his death comes as a shock, if not a surprise, given his age. He will be missed.