A bill to legalize marijuana in New Hampshire is dead after a House vote Wednesday. The measure was defeated on a vote of 239-122 with no debate. Democrats supported the bill on a roughly two-to-one margin, while Republicans opposed it by roughly the same margin.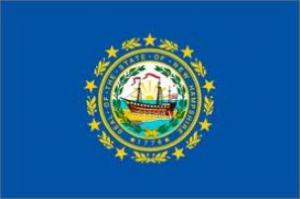 The vote against the bill came after the Criminal Justice and Public Safety Committee voted 12-8 last month not to pass the measure.
The bill,
House Bill 337
, would have removed marijuana from the state's criminal code, effectively ending marijuana prohibition in the Granite State, but did not contain any provisions for taxation and regulation of cultivation and sales.
Another marijuana legalization bill,
House Bill 492
, is still alive, but is stuck in the Criminal Justice and Public Safety Committee with no vote scheduled. That bill would allow people to grow up to six plants and sets up a scheme to tax and regulate marijuana commerce.