A bill that would legalize marijuana possession and create a state-regulated system of legal marijuana commerce was introduced in the Oregon legislature Monday. That makes Oregon the eighth state to either see such a bill this year or have one pending. The others are Hawaii (already dead), Maine, Massachusetts, New Hampshire, Pennsylvania, Rhode Island, and Vermont.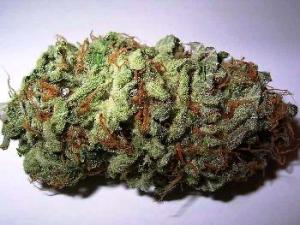 House Bill 3371
, also known as the Control, Regulation and Taxation of Cannabis Act was introduced by the House Committee on Revenue. As of Friday, it had yet to be assigned to a committee and was at the Speaker's desk.
The bill would legalize the possession of up to six plants and 24 ounces of marijuana "on the premises" of non-commercial home grows. The bill does not otherwise set possession limits, but leaves them to the Oregon Health Authority to regulate.
The bill would also direct various state agencies to regulate, control, and tax marijuana commerce, with the tax set at $35 an ounce. Marijuana commerce would include "edibles." The bill would also legalize industrial hemp.
Last year, a marijuana legalization initiative, Measure 80, was defeated at the polls, gaining
46.3% of the popular vote
. Oregon activists are currently debating whether to move forward with another initiative in 2014 or wait for the next presidential election in 2016. [
Ed: Presidential years are considered more favorable with respect to the type of voter turnout.]
But Oregonians need not have to wait even until 2014, if the legislature acts on HB 3371.