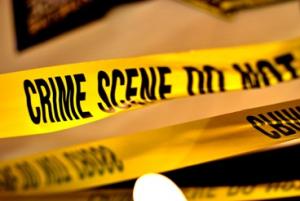 Los Angeles County Sheriff's deputies shot and killed an armed 80-year-old man as they served a search warrant on a marijuana grow operation in a remote part of the county early Thursday morning. The as yet unnamed man
[Update: He has been identified as Eugene Mallory]
becomes
the 19th person to die in US domestic drug law enforcement operations so far this year
, and the fourth in the past week.
According to NBC Los Angeles, deputies were serving a "narcotics" search warrant at the multi-unit rural property in the desert community of Littlerock at 7:30am. Lt. Dave Dolson told the TV station deputies entered the home through an unlocked front door, and one deputy fired when they encountered a man armed with a handgun. The man, who may have been the property owner, was pronounced dead at the scene.
Later Thursday afternoon, the Sheriff's Department released a statement on the killing.
"When deputies approached a rear bedroom at the location, they encountered an 80-year-old male who was armed with a semi-automatic handgun. The suspect pointed the handgun at the deputies and a deputy-involved shooting occurred," the statement read.
Deputies recovered the gun, marijuana, and growing equipment at the home where the man was shot. Residents who lived in other units on the property were detained, but later released.
The shooting will be investigated separately by several agencies, including the offices of the Los Angeles County District Attorney and Coroner, and the Sheriff's Homicide and Internal Affairs bureaus.