A Wisconsin cop and a Washington cop face justice for their pervy behavior, and a New Mexico jail guard and a Georgia cop get in trouble over marijuana. Let's get to it: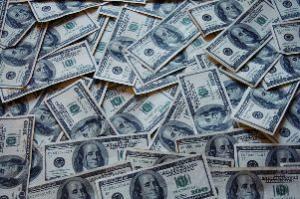 In Macon, Georgia,
a Macon police officer was arrested last Thursday
on drug and child endangerment charges. Officer Kontrina Lanette Toomer was arrested after a raid of her home turned up 11 ounces of marijuana packaged for sale. She is charged with possession of marijuana with intent to distribute and child endangerment. Internal affairs officers took her gun and badge. The child endangerment charge appears to be merely because children were present in her home when marijuana was present.
In Clovis, New Mexico, a Curry County jail guard was arrested last Tuesday on charges she tried to smuggle marijuana into the jail. Erin Shields, 22, allegedly communicated with an inmate her willingness to bring in contraband and arranged for a third party to place it in her vehicle. She was carrying marijuana and tobacco on her when she was stopped and searched by sheriff's detectives as she arrived for work at the jail. She is charged with distribution of marijuana and bringing contraband into a place of imprisonment. Both are fourth-degree felonies. She is now a former Curry County jail guard.
In Auburn, Washington, a former Auburn police officer pleaded guilty Monday to fondling a woman he had pulled over for a traffic violation and then accused of smoking marijuana. John Michael Clemmons, 50, went down for a January 2012 incident in which he pulled over a 24-year-old woman who had pulled out of a bar parking lot. After following her to her home, where she parked her car, he had her take a field sobriety test, which she passed. Clemmons handcuffed the woman in the back of his patrol car and told her she could be taken to jail, that he smelled marijuana, and that he needed to search her. The woman said that while she was still handcuffed, he felt underneath her bra and clothing below her waist. She said he also used his flashlight to look inside her pants. Clemmons then asked for her phone number and if he could enter her residence, then grabbed her buttocks when she said no. The woman told him she felt that he may be trying to arrest her for prostitution or offering a sexual act, but he replied that he wouldn't arrest her for that and said he was off duty. (Court records and a police statement make clear he was on duty and in uniform.) Clemmons did not record the stop or notify dispatch. He pleaded guilty to fourth-degree assault and was sentenced to 80 hours of community service and two years deferred adjudication.
In Milwaukee, Wisconsin, a former Milwaukee police officer was sentenced last Wednesday to two years in prison for performing illegal strip searches and body cavity searches on dozens of drug and other suspects. Michael Vagnini had pleaded no contest in April to four felonies and four misdemeanors. Prosecutors said Vagnini conducted searches inside men's underwear, sometimes inserting his finger in their rectums. Body cavity searches by police are prohibited by state law. Although Vagnini pleaded guilty weeks ago, he remained suspended with pay until he resigned at sentencing. Three other officers were charged with Vagnini. They were also suspended with pay pending trials later this year.