A New York City man apparently choked to death on a bag of cocaine as he struggled with police officers Wednesday night. Jose Muniz, 52, becomes the 16th person to die in US domestic drug law enforcement operations so far this year.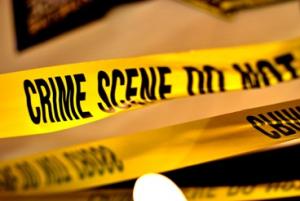 According to the
New York Daily News
, citing police sources, officers spotted Muniz conducting a drug deal, and Muniz took off, ducking into a nearby bodega and attempting to swallow a bag of cocaine.
"We believe (Muniz) took a golf ball-sized packet of cocaine and put it into his mouth," said NYPD Commissioner Raymond Kelly. "There was a struggle. When you look at the video, there were no blows struck. There was wrestling, if you will, and also pepper spray was used."
Police said they pepper-sprayed Muniz during the struggle, and he began choking and having difficulty breathing. Police and an EMS crew attempted to revive him at the scene, then the EMS crew took off with Muniz in an ambulance, where they pulled the bag of cocaine from his throat. It was too late; Muniz was pronounced dead upon arrival at North Central Bronx Hospital.
Police were quick to release Muniz' arrest record, which included 23 arrests, mostly for drugs, but also for burglary and grand larceny. He also had nine sealed arrests, mostly for drugs.
NYPD Internal Affairs will investigate the death.