The Agriculture Reform, Food, and Jobs Act of 2013 (Senate Bill 954), generally referred to as the Farm Bill, passed out of the Senate earlier this month and the House is now considering its version of the bill, House Bill 1947. There are at least three drug policy-related items in the bill -- hemp, drug testing for food stamps, and barring felons from obtaining food stamps -- and advocates are calling on supporters to act right now to encourage Congress to do the right thing.
[Update: The Hudson SNAP drug testing amendment has passed the House, and the Farm Bill of which it's a part is expected to pass. Efforts to block it now move to the conference committee.]
[Another update: The hemp amendment has passed!]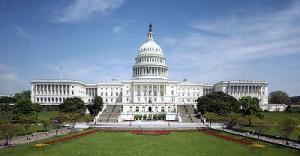 Industrial hemp advocates are urging supporters to contact their member of the House, where the House Rules Committee Tuesday night approved
an amendment
that would allow colleges and universities to grow and cultivate industrial hemp for academic and agricultural research purposes in states where hemp is already legal under state law.
The Senate failed to get around to voting on a similar amendment to its version of the farm bill, but if supporters can get it passed in the House bill, hemp research in states where it is legal could be approved in the conference committee that will reconcile the two bills.
The amendment could be voted on at any time, and the Marijuana Policy Project has put out the call to action. "Please call your representative today, and tell him or her to support this modest, sensible step forward on hemp. When you're done, please ask your friends to do the same," the group urged.
[StoptheDrugwar.org's own action alert, on the hemp amendment and another one discussed below, is online here.]
While the Senate couldn't get around to voting on the hemp amendment, it did manage to approve an amendment by Sen. David Vitter (R-LA) that would require states to deny Supplemental Nutrition Assistance Program (SNAP, previously known as food stamps) benefits to anyone convicted of a number of specified crimes, including drug offenses. Vitter's amendment is retroactive, and unlike the existing ban on food stamps for drug felon, it provides no provision for states to opt, nor does it provide a chance to get a waiver by demonstrating rehabilitation.
Meanwhile, the House Rules Committee Tuesday approved a number of amendments to its version of the Farm Bill, including three punishing Vitter-style amendments to create a new lifetime ban for certain offenses, an amendment to eliminate states' ability to opt of the food stamp ban, and one to permit states to require drug testing for food stamp benefits.
Some of those amendments could come up for votes as early as this week, and sentencing and drug reform groups are mobilizing to try to stop them. In the event the amendments pass and become part of the House bill, the last chance to stop them will be in conference committee.