Two of our three cases this week involve cops protecting their steroids dealers. Go figger. The other one is a crooked police chief who bragged, "I'm the best cop money can buy." Let's get to it: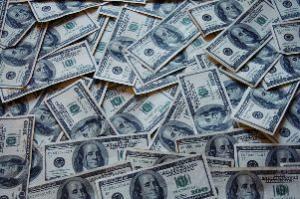 In Arlington, Texas,
an Arlington police officer was charged last Wednesday
with revealing the name of an undercover narcotics officer to an illegal steroids dealer. Officer Thomas Kantzos is accused of using state and federal law enforcement databases at least a half-dozen times to check names and license plates for the dealer, who also peddled the pills to Kantzos and another Arlington police officer, Danial Vo. Vo shot and killed himself last Tuesday. The first time Kantzos checked records for the dealer, the dealer discovered that the man with the laptop parked down the street was a member of a local drug task force and that someone had hidden a tracking device on his car. The investigation into Kantzos and Vo revealed that a number of Arlington police were using steroids, at least one of whom also ran a records check for the dealer, who has since become a cooperating witness. Kantzos is charged with exceeding authorized access to a protected computer, which carries a maximum 10 years in prison and $250,000 fine.
In North Bend, Oregon, a former North Bend police officer pleaded guilty last Tuesday to tipping off an illegal steroids dealer about an ongoing investigation. William Downing, 43, admitted to using steroids himself and was found in possession of them when his home was searched by federal agents in 2011. Downing went down in a spin-off from a broader investigation into fraud by a defense contractor, whose sons got steroids from the same dealer Downing did. When search warrants were issued in the fraud case, Downing notified the steroids dealer and warned him that the two sons were under investigation and the feds could be monitoring their calls. Downing will do five years probation.
In Pittsburgh, a former East Washington police chief was sentenced last Friday to more than 11 years in federal prison for extorting $8,000 from undercover FBI agents he thought were drug dealers. Former Chief Donald Solomon, 57, went down in a sting operation where he protected two staged drug deals and agreed to buy the dealers police-issue stun guns in return for the cash. A paid informant introduced Solomon to the fake drug dealers, and he was recorded saying, "I'm the best cop money can buy."