Chicago police shot and killed a man early Sunday morning on the city's West Side as he fled after they tried to pull over his car in "an area known for drug activity." Antwoyn Johnson, 21, becomes the 15th person to die in US domestic drug law enforcement operations so far this year.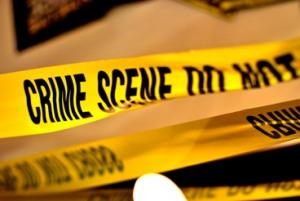 According to
WLS-TV
and the
Chicago Sun-Times
, both citing police sources, officers tried to stop the vehicle in which Johnson was a passenger, and he jumped out and fled. The officers chased him into an alley in their vehicle, where they saw him slip and fall to the ground. They got out of their vehicle and approached him, with Johnson grabbing his weapon as he tried to stand. One officer fired his own weapon, fatally wounding Johnson.
"As he's running, he's got a gun in his belt, in his back. As he goes to the ground, he's falling and reaching for the gun at the same time. At that point, the officers open fire. I believe the offender is DOA," said Fraternal Order of Police's Pat Camden.
Police say they found a weapon at the scene. Johnson's family disputes the police version of events, according to DNA Info Chicago. Family members said police recovered no weapon and Johnson was shot three times in the back.
Johnson, who had arrests for cocaine dealing in 2008 and marijuana possession in 2011 and had spent time in jail, was uncomfortable around police, family members said.
"They shot my son for no reason," Liberty Johnson said. "He panicked because he doesn't like police. He gets out of the car and runs. You automatically think just because he's black, he has a gun on him?"
The Johnson shooting received short shrift in a city beset by its worst spate of violence this year. Over the weekend, 10 people were killed and more than 40 wounded in shootings.