A bill that would partially decriminalize syringe possession and help prevent needle sticks has passed the North Carolina legislature. The state House passed it 111-2 last month, and it passed the Senate Wednesday on a unanimous 48-0 vote. The bill, House Bill 850, now goes to the governor.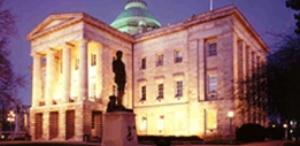 The bill would allow people carrying syringes to avoid arrest if they admit to having them when asked by a law enforcement office. The measure won broad law enforcement support because it would reduce the chance of police officers getting stuck by needles when searching people.
Previous efforts to pass syringe decriminalization or exchange bills in the Tarheel State had foundered, but thanks to a smart and patient campaign by the North Carolina Harm Reduction Coalition and its allies, this effort has now made it through the legislature.
"A lot of legislators would like to support it, but view it as tough politically, so we are trying to do something a bit more progressive and a bit more conservative instead, which is to decriminalize syringe possession," the coalition's Robert Childs explained to the Chronicle last month. "With syringe exchanges, there are limits. You have to be a member to reap the benefits. But with decriminalization, we can decriminalize syringes entirely, no matter the source, what it's being used for or where in the state you live. So no matter if you have Addison's disease, diabetes or are a injection drug user, you can carry syringes and do not have to be part of a government sponsored program to get benefits."
In addition to addressing law enforcement concerns, syringe decriminalization also goes with conservative values, Childs said.
"Decriminalization will decrease law enforcement needle sticks, but what really resonated with the legislature was its emphasis on less spending on costly diseases, greater reliance on the community members, personal accountability and responsibility," he said. "We stand in solidarity with our conservative allies on this issue by solving these public health and public order issues through deregulation."