A pill-popping Florida cop goes to jail, a coke-slinging New York TSA agent gets busted, and a North Carolina narc gets fired. Let's get to it: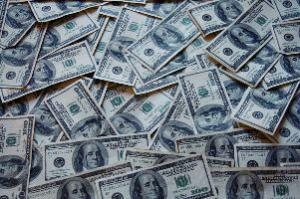 In Wilmington, North Carolina,
a New Hanover County sheriff's narcotics officer was fired Tuesday
, effective immediately, for violating departmental "truthfulness; evidence procedures; and drug policy." Lt. Joey LeBlanc was basically fired for violating procedures for handling seized drugs. He went down after his colleagues in the sheriff's drug unit began to notice "irregularities" in his actions and an internal investigation ensued. Local prosecutors said LeBlanc's actions have impacted several drug cases, both pending and closed. The State Bureau of Investigation is investigating, and local prosecutors will seek an outside prosecutor if any criminal charges are filed.
In Buffalo, New York, a TSA officer was arrested last Thursday on charges he was dealing in cocaine. Todd Stoddard, 29, went down after law enforcement received information about his alleged drug dealing, leading to a month-long investigation by the sheriff's office and the FBI Safe Streets Task Force. Stoddard worked at the Niagara Falls International Airport, but authorities don't believe he used his position there to smuggle drugs. He was charged with three counts of criminal possession of a controlled substance in the third degree, criminal sale of a controlled substance and two counts of criminal use of drug paraphernalia.
In Brooksville, Florida, a former New Port Richey police office was sentenced last Thursday to three consecutive one-year jail terms after being convicted of possession of hydrocodone, fleeing law enforcement, and tampering with evidence. John Michael Nohejl had also been charged with trafficking hydrocodone, but the jury failed to convict him on that charge. Nohejl had been stopped for speeding by a Hernando County vice detective, but refused to identify himself and sped away. The detective and a police cruiser quickly caught up to him and found one pain pill on the driver's side floorboard and 27 more pills in a cellophane wrapper thrown from the vehicle as Nohejl fled. Nohejl had been suspended by the New Port Richey police before his arrest because of numerous disciplinary issues and was fired in February for failing to report his own arrest. While out on bail, Nohejl was arrested in April in Hernando County and charged with driving under the influence and possession of marijuana. That case has yet to be resolved.