Special to Drug War Chronicle by investigate journalist Clarence Walker, [email protected].
Part five of an ongoing investigative series, "Prosecutorial Misconduct and Police Corruption in Drug Cases Across America."
With a plot out of a Hollywood movie or a gripping Lifetime TV show, a mesmerizing drama of sex, power, frame-ups, planted drugs, and lies unfolded in real life in Georgia when two Murray County sheriff's deputies recently pleaded guilty in federal court for their part in a scheme to send an innocent woman to prison. Now both deputies await sentencing on charges of obstruction of justice and perjury stemming from an FBI civil rights investigation into the odd goings-on Down South.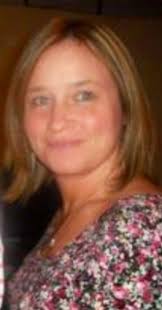 The woman in question, Angela Garmley, had filed a complaint with the Georgia Judicial Qualification Committee alleging that Chief Magistrate Judge Bryant Cochran solicited sex from her in return for legal favors in a pending assault case in which she was the victim. Shortly after Garmley filed her complaint, she was arrested on August 14, 2012 in sleepy Chatsworth, Georgia, and charged with possession of methamphetamines.
"My client was set up and framed with methamphetamine drugs by Judge Bryant Cochran, whom she had accused of soliciting her for sex in exchange for legal favors in a case she had in Cochran's court," attorney McCracken Poston told the Chronicle.
Poston, a former Georgia state representative from nearby Ringgold with a reputation as a crack attorney, is representing Garmley in a civil lawsuit against Murray County. And Garmley isn't alone. Since this scandal broke, three women who worked in Cochran's court have filed a separate lawsuit against the judge and the county claiming Cochran sexually harassed them while county officials negligently failed to protect their rights.
"The judge, two deputies, and a handyman named C.J. who is employed at Judge Cochran's property conspired to plant the drugs on my client. And if the frame-up hadn't been discovered my client would've been facing 25 to 30 years in prison," Poston said, echoing the allegations made it the lawsuit.
Although Garmley's drug charge was dismissed a week later at the request of investigators when the frame-up was exposed, she is still suffering the consequences of her false arrest. Under Georgia law, it takes one year for the charge to be removed from Garmley's record, and the arrest has already cost her.
"My client was denied a much higher paid job due to the felony drug charge on her record and what the judge and cops did to her. Nobody should have to suffer like that," Poston said.
Lust and Privilege at the County Courthouse
According to Garmley's lawsuit -- and largely supported by the record in judicial proceedings so far -- she went to the courthouse on April 9, 2012 in regard to an assault on her by three persons the previous day. When Garmley arrived at Cochran's office, he requested that she meet with him alone, preventing her sister, who had been an eyewitness to the assault, from attending or providing a corroborating statement.
"While privately sitting in chambers with Cochran, I related details about the assault," Garmley said in the lawsuit.
But Cochran was more interested in the state of her marriage, the suit alleges, whether or not she had cheated on her estranged husband, and whether the persons who assaulted her "have anything on her to hurt her divorce from Joe Garmley." While shying away from particulars of the assault, Cochran made repeated comments about "how pretty" Garmley was and then veered into even more uncomfortable territory.
"My wife doesn't take care of my sexual needs and I need a mistress to have sex with I can trust," Garmley said Cochran told her. He had "a real boner" for her and wanted her to return to his office the following week, he added flirtatiously, the lawsuit alleges.
Garmley played along as if interested in his offer, the suit alleges, and then Cochran upped the ante by asking Garmley to send him a photo of herself in a seductive way to let him take a "sneak peek" at what he was going to get. After giving Garmley his private cell number, Cochran, with a fixed stare at Garmley, gave her a direct order: "Come back on Wednesday with a dress and no panties so we can have sex."
Garmley told investigators and her attorney that she complied with Cochran's request for a revealing photo, sending him pictures of herself in her underwear.
"I sent the pictures hoping Judge Cochran would permit my assault case to move forward to get justice," Garmley stated in her suit. "But I had no intention of meeting behind closed doors without panties to have sex with the judge."
Instead, Garmley filed a complaint against Cochran with judicial authorities, and that's when her experience with Murray County justice shifted from bad dream to nightmare.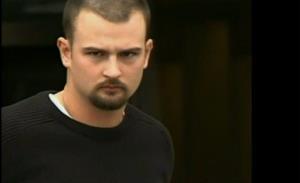 The Drug Bust That Wasn't
Within days of filing her complaint against Cochran, Garmley suddenly found herself on the wrong side of the law, charged with possession of methamphetamine after a roadside traffic stop by Murray County Sheriff's Deputy Josh Greeson. Greeson's arrest report -- now in the hands of the FBI, the Georgia Bureau of Investigation, the US Attorneys Office, and Garmley's attorneys -- provided the official version of events.
"On 8-14-2012, while patrolling Eastbound on the Brown Bridge Road I noticed a vehicle heading Westbound with its bright lights on. As the vehicle passed me I turned around to make a traffic stop for failure to dim its bright lights," Greeson wrote. "Failure to dim headlights is an indicator someone under the influence of drugs or alcohol."
Garmley was a passenger in the vehicle, being given a ride by a male friend, Jason Southern, who was also charged with meth possession, as well as driving with a suspended license, and who is also a plaintiff in Garmley's lawsuit. Southern was giving Garmley a ride to the property she shared with her estranged husband, who lived in a separate residence on the property.
"When the vehicle pulled into the trailer park at 4177 Brown Bridge, I turned my blue lights on for the vehicle to stop," Greeson wrote in his report. "When I got out I approached the passenger side and requested to see both the driver and the passenger driver's license. Mr. Southern stated his license was suspended."
Then Joe Garmley showed up and began angrily arguing with his wife and Southern. Joe Garmley repeatedly ignored Deputy Greeson's orders to step away from the vehicle and continued to argue with his wife. Greeson then arrested him for obstruction of justice. Joe Garmley is also a plaintiff in Garmley's lawsuit.
"When Mr. Garmley was arrested," Poston explained, "his offense was a simple misdemeanor that he could have bonded out on that same night, but guess what? Mr. Garmley was held overnight without bond."
Returning to the business at hand, Deputy Greeson continued to investigate.
"When Mrs. Garmley stepped out of the vehicle she stumbled and had slurred speech, which led me to believe that she was on some sort of illegal drug," he reported. "I asked Ms. Garmley if she had used any illegal drugs or if there was any illegal drugs inside the vehicle and she said no. I asked Ms. Garmley if I could run my dog around her vehicle to assure me that there wasn't anything illegal in the vehicle and she stated it was fine to search her vehicle if I wanted. I got my K-9 Ruhl out of my patrol car and started my search at the back driver's side tail light."
Greeson also noted in his report that during the first search of the vehicle with the K-9 dog that the animal sniffing enhanced at the driver's side front tire and front lower part of the door. "On my second pass by the driver's side, the sniffing of the K-9 enhanced again."
"Due to my training with Ruhl at the South Georgia K-9 school, I was certain that his alert was true," Greeson wrote. "And based on my police training about different techniques that are used to hide narcotics, I looked up under the vehicle and located a small metal can stuck to the front of the vehicle right under the driver's door. When I opened the can there were bags of a crystal substance believed to be methamphetamine."
Garmley denied that the drugs were hers. "Then Mrs. Garmley said this was a set up," Greeson wrote in the report.
At this point, Murray County Sheriff's Captain Michael Henderson, a first cousin to Judge Cochran, appeared on the scene. "You happen to be in the wrong place," he told Southern, according to the lawsuit.
Both Ms. Garmley and the driver, Jason Southern, were charged with possession of meth and hauled off to jail while her husband Joe was transported to jail in a separate vehicle. Garmley posted a $2,500 bond and was released from jail. Her husband Joe also posted bail, but Southern remained in jail.
"Once Angela told me what happened, I knew the whole case stunk to high heaven," attorney Poston said. "My client and I had been on TV about the sexual allegations that Ms. Garmley had filed against Judge Cochran with the State Judicial Qualification Board and all of a sudden, my client gets pulled over and drugs were found in her car. I told the judge in open court that my client had been set up and that I would have the case investigated," Poston added.
Poston complained to the Georgia Bureau of Investigation (GBI), and GBI investigator James Harris launched an immediate investigation, questioning Deputy Greeson, Captain Henderson, and others involved. That's when the official story began to fall apart.
A Frame-Up Exposed
The day after the arrest, Deputy Greeson testified that he had not received prior information about Garmley's white Dodge vehicle prior to pulling it over. During GBI agents' interviews with Greeson a week later, he insisted again that he had not been instructed to pull Garmley over. But by then, Poston and Garmley had reported to investigators that a man known as "C.J.," who worked as a handyman for Judge Cochran, had confessed to planting the drugs on Garmley's car.
"This C.J. guy confessed to me and Garmley that Judge Cochran paid him money to plant the drugs on Garmley's vehicle," Poston told the Chronicle. "She told both me and GBI investigators that on the night prior to her arrest, C.J. came by her house around 1:30am acting strange, asking Garmley if her father, who no longer lived with her, wanted to trade off his guitar. Mrs. Garmley said as C.J. talked, she noticed him watching her cell phone, but she moved it. C.J. said the judge told him that if he got ahold of Garmley's phone that he would get paid more, particularly because Garmley had the judge's phone number and text messages."
Realizing that his cell phone log could be subpoenaed regardless of whether his messages were deleted, Greeson finally cracked, telling investigators that Henderson had asked him to pull the drug-planted car over and to keep quiet about it.
"Henderson asked Greeson not to tell investigators about his order to pull Garmley's car over, which put Greeson in a position to lie about it, and that's a conspiracy," said Poston. "Captain Henderson then changed course and confessed his role in the scheme to have Garmley's car stopped so Greeson could find the planted drugs."
Surrounded by reporters, Greeson sobbed as he recalled having feared to refuse Captain Henderson's order to deny knowing ahead of time about Garmley's car having drugs. Greeson also said Henderson visited his home before he spoke with GBI about Garmley's arrest.
"I can't remember exactly how Henderson put it, but he said for me not to mention about the lookout on the vehicle and that I was the only one who knew about the lookout. And if I didn't say nothing about it, nobody would know," he said. "I was always told to stay on Henderson's good side."
Both Henderson and Greeson were fired from the sheriff department and Cochran,who had just been reelected for a third term, abruptly resigned his judgeship a day after the arrests of Garmley, her husband Joe, and Jason Southern.
Henderson later told investigators he arrived at the arrest scene to assist Greeson with Garmley's husband Joe after he appeared on the scene and disrupted the investigation. Judge Cochran denied Garmley's allegations and further denied that he resigned because of them, instead offering up that he had resigned over warrants he had pre-signed for officers when he wasn't available during normal hours. Pre-signing warrants is a breach of judicial ethics; it would allow any officer to pick up a blank warrant with Cochran's signature and fill in the blanks to effect the arrest of search of a citizen without the judge's knowledge or any judicial oversight.
Michael Henderson, 41, a former captain with Murray County Sheriff Department pleaded guilty on March 27 to obstructing a civil rights investigation into allegations surrounding the "throw down" dope found under Mrs. Garmley's vehicle as well pleading guilty to a charge of tampering with a witness pending a civil rights investigation. He faces up to 20 years in prison with a fine up to $250,000.
Josh Greeson, 26, pleaded guilty on April 12 to similar charges after previously denying he had not been instructed by then-Captain Henderson to pull over Garmley's drug-laden car as she headed home. Greeson admitted to obstructing a pending public corruption and civil rights violations by tampering with a government witness -- Angela Garmley. Greeson also admitted to deleting text messages and call logs that he received on his phone from Henderson and Cochran on the night he stopped Garmley with the planted drugs.
As part of their plea deals, both Greeson and Henderson agreed to tell everything they knew about the set-up, as well as what Judge Cochran knew. The investigation continues. Judge Cochran has yet to be indicted on any criminal charges, and the same goes for the man known as C.J., who admitted to planting the drugs. But both are named in Garmley's civil suit.
The case has drawn howls of outrage from prosecutors, law enforcement, and defense attorneys alike.
"The criminal justice system is based on the premise that police officers must be honest and truthful above all," said Northern District of Georgia US Attorney Sally Quillian Yates. "Mr. Henderson and Mr. Greeson weren't, and such conduct cannot stand."
"We as taxpayers should all be horrified," said prominent Houston criminal defense lawyer Vivian King. King is host of a weekly court justice program called Truth & Justice. "We as taxpayers should hold our judges and law enforcement officers to a higher standard and if found guilty they should be punished. And the judge in this case should be disbarred."
"I never had fellow narcotics officers plant drugs, but usually when something like this happens, there is usually a woman somewhere in the mix," said retired Houston police narcotics officer Billy Williams, and the case of Judge Cochran was no exception. "So he abused his power for sex and a woman brought him down."
Henderson and Greer await sentencing, and Poston is urging them to sing like canaries.
"Under federal sentencing guidelines the only thing the deputies can do to help themselves is to tell everything they know about my client being framed with the drugs and that includes everything they know about the judge's involvement," he said. "I suspect there are more people involved or knew the dope was planted because Judge Cochran made several calls to the sheriff department about my client's vehicle having drugs inside."
In this case of lust, power, and justice perverted, the fat lady is yet to sing.