A Sioux City-based US district court judge has criticized harsh tough methamphetamine sentencing guidelines, writing in a recent opinion that he considers them "fundamentally flawed," not based on empirical evidence, and too harsh for low-level offenders.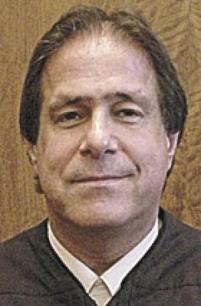 US District Judge Mark Bennett of the Northern District of Iowa cut the sentence of a convicted Sioux City methamphetamine dealer from nearly 16 years to just more than six years, saying in his 44-page ruling that he has a "fundamental policy disagreement" with the meth portion of the federal sentencing guidelines.
"The methamphetamine guidelines are fundamentally flawed because they fail to consider additional factors beyond quantity," Bennett wrote in his Friday ruling in US v. Willie Hayes. "The system is too severe in the indiscriminate way it treats offenders… Since the methamphetamine guidelines are fundamentally flawed, I find that they fail to promote the purposes of sentencing" outlined in federal law.
Bennett has been a long-time critic of federal mandatory minimum sentencing, and in his ruling, he argued that meth sentencing guidelines seemed more based on politics than science and lacked the depth of other portions of the guidelines. Meth dealers are getting much harsher sentences than people convicted of selling heroin or cocaine, he noted.
Iowa defense attorneys consulted by the Des Moines Register said Bennett's ruling was "a very big deal."
"It is a very big deal, and it's also something that's been coming for awhile," said Des Moines defense attorney Angela Campbell. "And he's right. The guidelines are so high, you can have a runner or a very low-level pseudoephedrine (purchaser) who gets life very easily… If you're buying pseudoephedrine for a large-scale drug operation, you don't get hit just on what you buy, you're responsible for the same thing as the entire conspiracy."
"He's not a lone voice in the wilderness," said Iowa defense attorney F. Montgomery Brown, who added that defense lawyers need to cite Bennett's opinion in meth cases. "It's an argument that defense lawyers in both the Northern and Southern districts of Iowa need to make," Brown said. "It's malpractice not to."
At least two other federal judges, Joseph Bataillon in Nebraska and John Gleeson in New York have issued similar criticisms of meth guidelines. Bennett's ruling drew on their reasoning.
Bennett, for his part, said reducing meth guideline sentences by a third was "a good starting point and a reasonable way to express my policy disagreement." But, he added, he "will reserve the ability to adjust the figure upwards and downwards as I weigh" other "important factors the guidelines do not contemplate."
Prosecutors could appeal Bennett's ruling in the Yates case. If they do, that could open the door to a decision by the 8th US Circuit Court of Appeals in St. Louis, which in turn could open the door to a US Supreme Court review of sentencing procedure in the world of now-advisory guidelines, or even of the fairness of meth sentences.