Thirteen years after Nevada voters approved medical marijuana, the state legislature has passed legislation that would set up a system of dispensaries so patients have an alternative to growing their own medicine. The legislation passed the state Senate last week and was approved by the Assembly Monday, the last day of the session.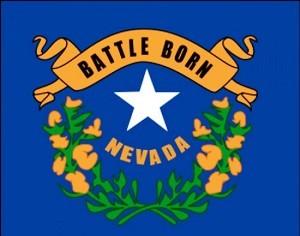 The bill now goes to the desk of Gov. Brian Sandoval (R), who has said he will consider it.
"It's time," said Sen. Tick Segerblom (D-Las Vegas), the measure's primary sponsor. "People that are sick and need it -- they'll be able to buy it, and they don't need to worry about violating the law."
Senate Bill 374 establishes a regulatory framework for dispensaries in the state. It also caps their numbers based on county populations. Counties with fewer than 55,000 residents would have one dispensary; counties with between 55,000 and 100,000 residents would have two; Washoe County (Reno) would have 10, and Clark County (Las Vegas) could have up to 40.
The bill also contains provisions for fees and taxes, and it would eliminate patients' ability to grow their own medicine after 2016.
If the governor signs the bill, Nevada would be the 14th medical marijuana state to allow for its sale through dispensaries. Nineteen states and the District of Columbia currently allow medical marijuana, and a medical marijuana bill has passed in Illinois and awaits the governor's signature.
[For extensive information about the medical marijuana debate, presented in a neutral format, visit MedicalMarijuana.ProCon.org.]