Four of the seven law enforcement personnel making our hall of shame this week were women. You've come a long way, ladies! Let's get to it: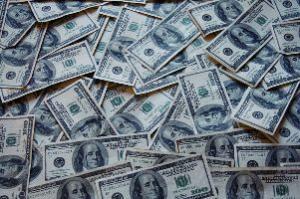 In Washington, DC,
a Prince Georges County (Maryland) police officer was arrested last Monday
as part of a drug-dealing investigation in which more than a dozen people were also busted. Vanessa Edwards-Hammond is accused of tipping off a suspect that he was being wiretapped. The investigation by local and federal authorities targeted a drug-dealing network that authorities say sold heroin, cocaine, marijuana and prescription pills throughout the region. It is unclear what the exact charges are.
In Wauwatosa, Wisconsin, a Wauwatosa police detective was arrested last Tuesday after being caught red-handed pilfering drugs from the evidence room. Detective Robin Schumacher was caught on surveillance cameras entering the evidence room and leaving with bags of drugs, then sorting through them at her desk. She went down after a review of computer records showed that the evidence room door was opened with a standard key within minutes of Shumacher entering the building on six different in a one-month period ending earlier this month. Investigators then set up the cameras designed to catch her in the act. They did. Among the drugs she pocketed on the day she was busted were oxycodone, diazepam, Cymbalta, hydrocodone, and lorazepam.
In Milwaukee, a Chicago Aviation Police officer was arrested last Wednesday on charges she worked as a mule for a Chicago "drug kingpin." Angela Brown, 47, is accused of driving loads of heroin from Chicago to Milwaukee for the past six months. She went down after narcotics agents tracked her with a GPS device placed on her vehicle. She is charged with possession of a controlled substance with intent to deliver.
In Columbus, Ohio, a Columbus police detective was arrested last Thursday on charges he was providing protection to a drug dealer. Detective Stevie Billups, 48, allegedly met a drug dealer at a local casino where he gambled heavily and provided paid protection for the man when he had to pick up payments for drug transactions and when he had to deliver loads of heroin. Billups went down after federal agents working a narcotics case saw him giving casino chips to a drug dealer, and when they arrested that dealer, he alerted them to Billups' involvement. Billups had been to the casino more than a hundred times since it opened in October and had bought at least $100,000 worth of chips there. But he lost more at gambling than he won and was suffering financial distress. He is charged with attempted distribution of heroin and possession of weapon during a drug trafficking offense.
In Salt Lake City, a former West Valley City police officer was arrested last Thursday on charges he stole morphine pills from a deceased cancer patient. Ryan Humphrey is accused of pocketing 22 pills when he responded to the death of the patient. He went down when a backup officer reported his actions to a supervisor and resigned shortly thereafter. He is charged with theft and felony possession of morphine.
In Littleton, Colorado, a Littleton police officers was arrested last Friday after buying 37 ecstasy tablets and 6.3 grams of powder ecstasy in an undercover drug buy at his home. Jeffrey Allan Johnston, 46, went down after the FBI recorded phone calls between him and a confidential informant and raided his home after the deal went down. During the search of his home, investigators also found suspected cocaine, steroids, and hundreds of prescription pain pills.
In Toledo, Ohio, a Lucas County Jail guard was arrested Saturday on charges she was smuggling drugs into the jail. Michelle Vining, 31, went down after a three-week investigation and was caught carrying marijuana and prescription pills as she headed to work. She faces three unspecified felony charges and is now looking for a new job.