A Baltimore man died Sunday night after scuffling with police who had pulled over the vehicle in which he was riding for "a traffic stop involving possible narcotics." Tyrone West, 44, becomes the 21st person to die in US domestic drug law enforcement operations so far this year, and the fifth in the past four weeks.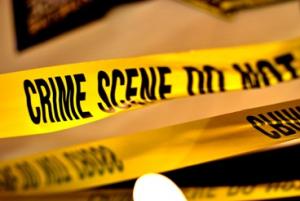 According to
WBAL TV 11
, police said that after they pulled over the green Mercedes, West interfered with officers' efforts to search the vehicle. A struggle took place, and at some point, West become unresponsive. He was taken to a nearby hospital, where he later died.
"He resisted the officers attempt to further investigate the possible possession of narcotics and a struggle ensued," Deputy Commissioner Jerry Rodriguez said. "Some time after taking him into custody, the officers became aware that the individual was in what they believed was medical distress. They immediately began life-saving measures and requested the response of the ambulance," Rodriguez said.
WBAL reported that West had a lengthy criminal record, including resisting arrest charges, and had done 12 years in state prison on drug dealing charges.
WBAL spoke to various witnesses, none of whom wanted to be identified. One witness said police sprayed West with an unknown substance and beat him with billy clubs.
"The two police officers were on top of the man punching him in his side," the witness said. "They sprayed the man directly in his face. The man tries to get up to avoid that he can't see, but he knew he was being abused, so he ran. Police ran after him. He screamed for help because they started beating him with batons and everything."
Homicide detectives are investigating the incident.