A dispensary opens in Arizona as more get shut down in California and more California communities move to shut them down or keep them out. There's more news, too. Let's get to it: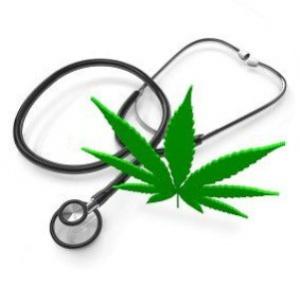 Arizona
As of late last month, Mesa has its first dispensary. Giving Tree Wellness Center opened late last month in an industrial park setting in the Phoenix suburb. It only took the operator, Dr. Gina Berman, two years of maneuvering to be able to open. She said she would eventually like to move to a more visible location once the city gets used to dispensaries and zoning laws evolve.
On Monday, the state Court of Appeals refused to hear an appeal from the Yuma County sheriff, who had balked at a Superior Court order to return medical marijuana seized from a California patient. Sheriff Leon Wilmot had refused to do so, whining that he could face legal problems with the federal government if he did. The Court of Appeals affirmed the lower court's order, noting in its decision that "the Sheriff is immune from prosecution under the federal law for acts taken in compliance with a court order." Wilmot said he will appeal to the US Supreme Court.

California
Last Friday, Nevada County advocates filed paperwork for a special election to ask voters to decide the substance of its medical marijuana ordinance enacted last year. Then, the county approved an ordinance that medical marijuana supporters say amounts to a de facto ban on collective cultivation. Advocates have crafted alternative language to put before the voters, but they must first gather 9,923 valid voter signatures to force a special election. In Nevada County, the county, Grass Valley and Nevada City have outright bans, while the town of Truckee does not allow dispensaries in its zoning language.
On Monday, the Ventura city council voted to direct the city attorney to craft an ordinance banning dispensaries and delivery services. The 5-1 vote came after Mayor Mike Tracy said the reason was "to avoid inadvertently allowing any marijuana uses through loopholes." Tracy is the former Ventura police chief.
Also on Monday, Victorville officials closed down several dispensaries with help from the San Bernardino County Sheriff's Department. Closed were Green Tree Health and Healing, FAY Care Inc, Discount Medical and Mojave Healing Center.. Each shop was served with a signed court order last Thursday, and then again Monday during the execution of the injunction/abatement by code enforcement, police and the city attorney. The city says it has plans to close three other dispensaries as well.
On Tuesday, the Menifee city council approved an ordinance banning medical marijuana delivery services. The city already bans dispensaries. Riverside County community leaders voted against the loud protests of several area residents Most of those who spoke out against the prohibitive ordinance were seniors who have medical marijuana recommendations, and many live in neighboring communities such as Nuevo and Riverside.
On Wednesday, two people were shot and killed at a Bakersfield dispensary. The shooting happened Wednesday morning at the First Reliable dispensary on Chester Avenue. No further information was available Wednesday afternoon.
Colorado
On Monday, state auditors issued a report criticizing the performance of bureaucracies overseeing the state's medical marijuana program. The Colorado Department of Public Health and Environment (CDPHE) and Department of Revenue (DOR) were critiqued for having little oversight when it came to monitoring physicians, caregivers, and processing applications. The nearly 90-page report gave recommendations to fix problems in the areas of regulation, program administration, and fiscal management. A March report applied similar criticisms to the state's Medical Marijuana Enforcement Division.
Michigan
Last Friday, the state Court of Appeals ruled that edibles aren't medical marijuana for the purposes of Michigan's medical marijuana law. The court cited the law's definition of "usable marijuana," which includes the plant's flowers and leaves, but not extracts containing THC. The case has been remanded to a lower court to determine if the defendant can claim he is protected by other provisions of the state's medical marijuana law. Advocates called the ruling a setback for the rapidly developing use of marijuana for foods, creams, oils and candies used to treat debilitating diseases and chronic pain.
[For extensive information about the medical marijuana debate, presented in a neutral format, visit MedicalMarijuana.ProCon.org.]