Two Virginia top cops copped to drug corruption offenses this past week, and that's just for starters. There is more as well. Let's get to it: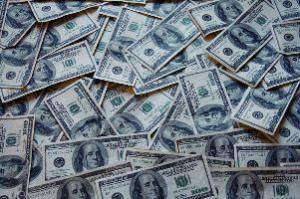 In Halifax, Virginia,
the former Halifax County sheriff pleaded guilty last Friday
to ripping off drug task funds and asset forfeiture funds for his own personal use. Former Sheriff Stanley Noblin copped to five counts of embezzlement in connection with the thefts. According to prosecutors -- and uncontested by Noblin -- Noblin ripped off at least $48,500 from the department's asset forfeiture fund and $32,500 from the drug task force fund. He cited financial hardships. He will be sentenced in October.
In Milwaukee, a Milwaukee police officer pleaded guilty last Friday to conducting illegal strip searches of drug suspects. Officer Jack Knight, 32, also agreed to resign from the department. He is the second officer convicted in the case. Michael Vagnini was sentenced to 26 months in prison last month, and two other officers face similar charges and are scheduled for trials. Vagnini appears to have been the active perpetrator of the strip searches, which included rectal probes, but the other three officers are being charged because their presence without objection asserted to victims that they were not free to leave and had to consent to the searches. Some of the victims have now filed a civil rights lawsuit against the department and individual officers.
In Abingdon, Virginia, the former Marion police chief pleaded guilty Tuesday to dealing meth, cocaine, and pain pills. Michael Dean Roberts, 54, copped to one counts of conspiring to distribute controlled substances. He conceded selling at least 7,331 hydrocodone pills, 365 grams of methamphetamine, and small amounts of cocaine and oxycodone from 2006 through June. A confidential informant bought hydrocodone pills from the police chief on three separate occasions in May and June. Some of the drugs came from the department's evidence room. He's looking at up to 20 years in federal prison when he's sentenced in October.
In San Diego, a former Calexico-area Customs officer was sentenced last Tuesday to 12 years in federal prison for taking tens of thousands of dollars in bribes to allow drugs to be smuggled into the country. Oscar Osbaldo Ortiz-Martinez had been convicted of bribery and conspiracy to import controlled substances in September 2012 after he went down in a sting. Undercover agents and cooperating witnesses posed as drug traffickers seeking free entrée through Customs inspection lanes and paid Ortiz-Martinez $22,000 to clear the way. He also agreed to allow kilograms of cocaine through his lane in exchange for another $30,000 and 15 kilograms of meth, but was then busted.
In New York City, a former NYPD officer was sentenced last Friday to six months in prison for lying about a supposed drug deal he said he witnessed. Isaias Alicea had said he saw two men involved in a drug sale in the lobby of the Manhattanville Houses housing project, but surveillance video from the lobby that showed the two men never coming into contact with each other. The drug charge against the suspect was dropped, and Alicea was charged instead. Known as an aggressive cop with a lot of arrests, Alicea had earlier pleaded guilty to administrative charges of violating someone's constitutional rights by unlawfully entering and searching a Brooklyn home.