More trouble for Philly and its rogue narcs, an Alabama jail guard goes down, so does a Mississippi narc, and a Calfornia narc cops a plea to stealing dope for resale. Let's get to it: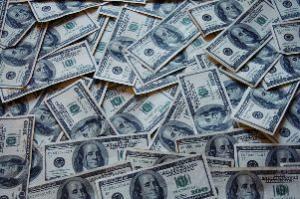 In Philadelphia,
another lawsuit was filed last Wednesday against the city's rogue narcs
. A Philadelphia family sued the city and five individual members of a narcotics strike force over a December 2011 drug raid at their home. They claim the officers never identified themselves, burst into their home with guns drawn, "grabbed and verbally abused" them, and assaulted some of them. The suit also claims the narcotics officers falsified an affidavit used to obtain a search warrant, then fabricated evidence to support their claims that the family was involved in criminal activity. "The unlawful searches, use of force and detentions in this case were the direct result of all defendants' pattern, practice and custom of subjecting citizens such as the plaintiffs to search, force and detention in the absence of probable cause," the complaint reads. "The defendant officers acted willfully, deliberately, maliciously or with reckless disregard of the plaintiffs' constitutional and statutory rights." In addition to the federal civil rights count, the suit also contains supplemental state law claims of false arrest and imprisonment, assault and battery, negligent infliction of emotional distress, outrageous conduct causing emotional distress, defamation, and invasion of privacy. The Philadelphia PD has been hit by numerous lawsuits related to its narcotics squads.
In Brewton, Alabama, an Escambia County jail guard was arrested last Friday on charges she was smuggling drugs and other contraband into the jail. Jane Rogers Johnson, 58, went down in an unrelated investigation into another person posing as an attorney to get access to inmates, which led to her activities being revealed. She is accused of smuggling cocaine, pills, and other items into the jail and faces two counts of possession of a controlled substance, one count of drug trafficking, and one count of violating the state's ethics law. At last report, she was being held without bond.
In Jackson, Mississippi, a former Jackson narcotics detective pleaded guilty last Wednesday to helping in a scheme to get a man a reduced sentence in a drug case. Robert Shegog was one of three officers who took $45,000 in return for telling prosecutors that the man was an informant and deserved a lesser sentence. He pleaded guilty to one count of bribery. He's now looking at up to 10 years in federal prison.
In San Luis Obispo, California, a San Luis Obispo police officer pleaded guilty Monday to taking cash and drugs from two people, then selling fake drugs to dealers. Corey Pierce had been assigned to the county sheriff's narcotics unit, but has been on administrative leave since the FBI began investigating after his arrest in February. He has now copped to one federal count of extortion and will be sentenced in December.