Last year, the Oklahoma legislature passed and Gov. Mary Fallin (R) signed into law a bill mandating drug screening for welfare applicants. The bill was designed to save the state money by weeding out drug users seeking Temporary Assistance for Needy Families (TANF) funds.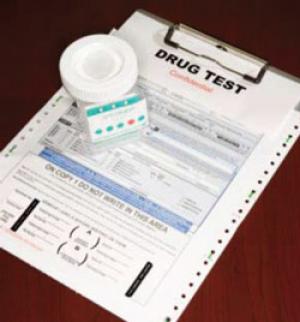 But the new law is finding few welfare drug users.
According to the state Department of Human Services
(DHS), in the first four months that the law was in effect, some 1,300 people underwent screening to see if there was reasonable suspicion they were using drugs, but only 29 were denied benefits. That is about 2.2% of those screened, a drug use level well below the national average of about 8%.
Some 340 people were deemed by the screening process to be likely drug users, but again, only 29 of them were denied benefits. That is closer to the 8% national average, but also shows that more than 90% of those determined by screening to be likely drug users were not.
And of those 29 people denied benefits, only 16 actually failed a drug test. Thirteen others simply refused to comply with demands for additional testing.
The testing and screening procedures have cost the state $74,000, according to DHS. According to the Okahoma TANF Program, the average TANF benefit is $3,500 a year, meaning at most, the state will have saved about $25,000 net through the drug testing program -- but only if all 29 people are denied benefits for an entire year. The law allows people denied benefits to seek them again after six months if they have completed drug treatment.
There are no figures available on how long those 29 people were denied benefits, but at best, the Oklahoma welfare drug testing programs appears to be a wash, at least when it comes to saving the state money. It's not so easy to put a dollar value on demonizing poor people as drug addicts or humiliating them by forcing them to undergo drug testing to obtain benefits.