Thuggery in Philly, protecting drug shipments in Houston and Detroit, sticky fingers in Los Angeles, and that's not all. Let's get to it: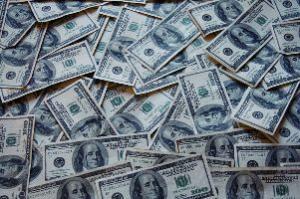 In Philadelphia,
five undercover narcotics officers are the subject of a civil rights lawsuit
filed by a man who claims he was wrongfully arrested during a drug raid at a friend's auto shop that included acts of police brutality directed at him and others present. Thomas Basara claims the narcs used a battering ram to break down an office door and conduct a search without a search warrant. The lawsuit says the narcs never identified themselves as police, asked those present "where the money and drugs were hidden," then brutally assaulted them. Office Thomas Liciardello was named as an officer who struck one man with a steel pipe, knocking him unconscious, then kicked him in the mouth so hard his front upper row of teeth were separated from their roots. He also broke the man's index finger and pointed his service revolver at the man's head, threatening to kill him. Basara claims that officers also beat him, knocking out two of his teeth and causing rib and back injuries, and that the narcs stole $41,000 in cash as drug profits, but only turned in $6,600, keeping $34,400 for themselves. The other officers named in the suit are Brian Reynolds, Brian Speiser, Michael Spicer and Lt. Robert Otto.
In Orange, Texas, a former Orange police officer was arrested last Tuesday after a citizen's complaint that he was stealing prescription pain pills. Taylor Scott Saleme resigned from his position as the complaint was investigated. He had worked as a Jefferson County sheriff's deputy for two years before joining the Orange Police Department last August. He is charged with possession of a controlled substance -- hydrocodone. He has bailed out of jail.
In Washington Park, Illinois, a Washington Park police officer was arrested last Thursday on charges he smuggled drugs to a female jail inmate. Douglas Young, 61, is charged with official misconduct for bringing narcotics and prescription drugs to an inmate of the St. Clair County Jail, where he "used his position as a law enforcement officer" to arrange jail visits to a woman in custody on theft charges. He was being held on $25,000 bail.
In Los Angeles, a former LA County sheriff's narcotics sergeant was arrested Monday on charges he stole $4,000 in cash during a sting set up by his own department. Bonnie Bryant III, 57, took the money in a July 2012 sting set up by the department's criminal internal affairs division. That sting went down after Bryant was caught on a business surveillance camera stealing money during a May 2012 bust. He is charged with one felony count each of grand theft of personal property and embezzlement by a public official. He was a narcotics task force supervisor when arrested and resigned from the department in December. He's looking at up to four years and six months if convicted.
In Houston, two former Houston police officer were convicted last Friday of protecting what they thought were drug shipments in return for bribes. Emerson Canizales, 27, and Michael Miceli, 27, went down after investigators learned they were involved in illegal conduct involving drugs and bribes. Both men acknowledged taking money to protect the drug load. They were convicted of extortion under color of law and face up to 20 years in prison when sentenced in September.
In Detroit, a former Highland park police officer was sentenced last Thursday to a year and a day in prison for agreeing to take money in exchange for delivering a shipment of cocaine. Craig Clayton, 55, was one of four Highland Park officers charged with taking bribes and conspiring to distribute cocaine. Clayton was accused of bringing his badge and gun to protect a shipment, and accepting $1,500 in cash from an FBI informant. He copped to one count of conspiracy to commit extortion. Two other officers in the case have pleaded guilty.