At least the DEA didn't raid anybody this week, but some Michigan cops did. That and more in this week's update. Let's get to it: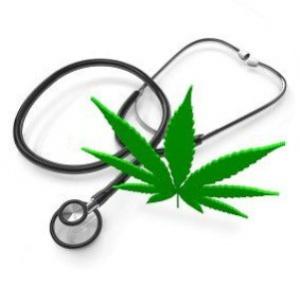 Arizona
On Wednesday, the first dispensary opened in Santa Cruz County. Greenmed Wellness Center opened in Rio Rico. A physician was on hand to review patient histories and issue recommendations so potential patients could apply for state-issued ID cards.
California
Last Tuesday, the Highland city council voted to ban medical marijuana delivery services. The San Bernardino County city already bans dispensaries.
Last Wednesday, the Bakersfield city council voted to ban dispensaries. The ordinance will take effect in 30 days. Actual enforcement of the ban will vary depending upon the situation, but investigations will be initiated by complaints, the city attorney said, and likely will involve both the city Code Enforcement Department, which investigates zoning violations; and the Police Department, which will determine whether a particular building actually houses a business where marijuana is being sold.
Last Friday, the Los Angeles City Attorney released a list of 134 dispensaries that will be allowed to operate in the city under Proposition D, the May initiative approved by voters. The dispensaries on the list are those that registered with the city prior to City Hall imposing a moratorium on new facilities in 2007. Opponents of the measure, who are seeking to allow more clinics to open in the city, have said they are reviewing possible legal challenges to the city's law.
On Monday, a medical marijuana summit in San Diego brought together medical marijuana-friendly Mayor Bob Filner, US Attorney Laura Duffy, and other representatives of of law enforcement, science, health care, education and community interest. The summit led to talk of hopes that local and federal officials can come to some sort of working arrangement in dealing with dispensaries.
Connecticut
Last Friday, a company filed an application with the city of West Haven to open a medical marijuana production facility. Advanced Grow Labs LLC will appear before the city Planning and Zoning Commission next Tuesday. But even if the city approves the proposal, the facility will still have to apply for a state license, and those aren't expected to be handed out for several months.
Michigan
Last Wednesday, police raided three dispensaries near Battle Creek, the Karmacy, Southwest Compassion Care Center, and Happy Daze. Police also served a search warrant on offices of the city of Springfield, seeking documents about licenses and financial records for the three businesses, which they claim were operating illegally. Police seized about six pounds of marijuana, 150 plants, seven handguns, ammunition, and "IEDs," which they described as "homemade fireworks." Michael Mcain, owner of Compassion Care Center wasn't happy. "Police said they had made a buy. But everyone who comes in has a card," Cain told the Battle Creek Enquirer. "They came in and robbed us and took all of our money and all of our stuff."
Washington
On Tuesday, the Marysville city council banned dispensaries and collective gardens. The Snohomish County community had had temporary moratoria on them since 2011. The Marysville ordinance does allow for individual gardens of up to 15 plants.
[For extensive information about the medical marijuana debate, presented in a neutral format, visit MedicalMarijuana.ProCon.org.]