A Republican-backed bill that would subject welfare recipients to drug testing has passed a second committee vote and now heads for the Senate floor. The bill was approved in the Senate Rehabilitation and Social Services Committee earlier this month and passed out of the Senate Finance Committee Tuesday on a 10-5 vote.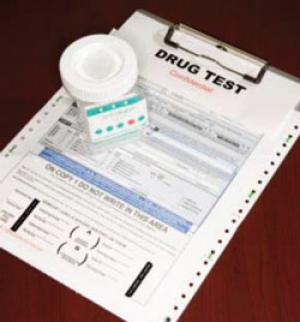 The bill,
Senate Bill 721
, would require all 14,500 participants in the state's welfare-to-work program to undergo preliminary screening to assess their likelihood of drug use. Those flagged as potential drug users would then be tested by the Department of Social Services.
Failing a drug test would result in loss of benefits for a year, as would refusing to take one. But benefits could be reinstated if the person undergoes drug treatment. That provision was added in hopes of making the bill more palatable to the House, where a similar measure died last year.
"It's been toned down quite a bit from the original thing. "If there's welfare recipients using, we can help them with their addiction," said Sen. Frank Wagner (R-Virginia Beach) who sits on the Finance Committee. "You're hoping welfare payments are going to support families and not to purchase narcotics," he said in remarks reported by the
Washington Examiner
.
But opponents of the legislation said drug testing welfare recipients stigmatizes poor people and unfairly targets them while not aiming at other recipients of government largesse, such as students who receive college tuition grants, small businesses that get economic assistance, or legislators who get their paychecks from the state.
"Why are Republicans so suspicious of poor people? It begs the question," said Sen. Louise Lucas (D-Portsmouth). "This is insulting. The fact is, very few of those who qualify for temporary public assistance use illegal drugs."
Virginia is one of at least a dozen states where bills mandating drug testing for public benefits recipients have been filed so far this year. That number is likely to increase as the legislative season gears up. Last year, about two dozen such bills were filed, but only one in Georgia passed.
Florida had passed a welfare drug testing bill in 2011, but it has been put on hold by a federal court judge while she considers whether to rule it unconstitutional as a suspicionless search under the Fourth Amendment. Georgia, too, has put its bill on hold pending that decision.
The Virginia bill, however, seeks to avoid that constitutional problem by adding the preliminary step of screening in order to have a "reasonable suspicion" as the basis for the drug testing.