From the village board to the halls of Congress, medical marijuana is popping up all over. And there's action at various state houses, too. Let's get to it: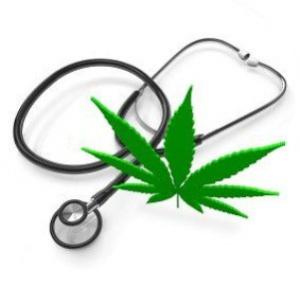 National
Last weekend,
Americans for Safe Access hosted the National Medical Cannabis Unity Conference
in Washington, DC. The conference featured numerous panelists, as well as lobbying on Capitol Hill.
On Monday,
Rep. Earl Blumenauer (D-OR) introduced the States' Medical Marijuana Patients Protection Act
(House Resolution 689) at a press conference surrounded by attendees at the National Medical Cannabis Unity Conference. The bill would get the federal government out of states where medical marijuana is legal.
Arizona
Last Thursday,
an unapproved dispensary was shut down in Kingman
and its proprietors arrested on a variety of marijuana-related and weapons charges. Police seized several pounds of marijuana, $7,000 in cash, and a shotgun.
California
Earlier this month, Shasta County moved a lawsuit filed against it by a medical marijuana collective from state to federal court, and the attorney representing county supervisors has already filed a motion there to dismiss it. The Medicine Man Collective Spiritual Center Corporation sued in state Superior Court in January, naming the supervisors, the county sheriff, and three deputies as defendants. The suit charges that the county conspired to deprive the collective of its contractual, constitutional and state rights by enacting a ban on dispensaries. The collective closed its Main Street doors in May 2011 after being evicted following implementation of the ban in 2010 and its finalization the following year.

Last Thursday, the LA city council voted to approve a third dispensary measure for the May ballot. This third measure is the council's own and would allow about 100 dispensaries to stay open, restrict them from locating near schools and churches, and increase taxes on them. One of the other measures would allow a similar number of dispensaries to stay open, while the other would allow most of the hundreds of currently existing dispensaries to stay open. The initiatives come after the council tried to impose a total ban last year.

On Tuesday, Butte County supervisors adopted a cultivation ordinance. The measure prohibits outdoor marijuana gardens on lots smaller than 0.5 acre. It allows up to 12 plants (six mature and six immature) on parcels larger than 0.5 acre but smaller than 1.5 acre. On parcels smaller than 3 acres, 36 plants (18 mature and 18 immature) are allowed. The total allowable number of plants tops out at 99 on property larger than 40 acres. The gardens have set-back requirements that increase as the lots grow, and the plants have to be screened from view with fencing. Grows are prohibited within 1,000 feet of schools and parks. The growers have to be able to prove they have been county residents for a year, and there has to be written proof the landowner is aware of the garden and approves of its existence. The ordinance allows indoor gardens in free-standing buildings of 120 square feet on lots anywhere in county jurisdiction.

Florida

On Tuesday, a statewide poll had support for medical marijuana at 69%. The poll showed strong support among Democrats and independents and even among Republicans, 56% of whom said they supported marijuana. The poll comes as its sponsor, People United for Medical Marijuana, pushes for medical marijuana to come to the Sunshine State.

On Wednesday, a medical marijuana bill was filed. The bill is Senate Bill 1250.

Iowa

On Sunday, a statewide poll found that 58% support legalizing medical marijuana. That's down six points from a similar poll in 2010. The poll comes as the Iowa legislature considers medical marijuana bills.

Massachusetts

On Tuesday, the Westborough Board of Health supported zoning for dispensaries. The board did not reach agreement on whether Westborough should ban dispensaries or whether to zone or ban home grows for medical use. The town planning board has already proposed a zoning bylaw that would ban both dispensaries and home grows. It goes before voters at the annual town meeting on March 16.

Montana

Last Thursday, two more medical marijuana providers were sentenced to federal prison terms. Ross Pattison and Brandon Strecker were partners in Eastern Montana Cannabis. Pattison got 20 months and Strecker got a year and a day. They are only the latest Montana medical marijuana providers to be sent to federal prison after a spring 2011 crackdown by the DEA and the Justice Department.

Nevada

Last Friday, legislators held a hearing on problems with access to medical marijuana. During the Senate Judiciary Committee hearing, members acknowledged that it is almost impossible for the state's 3,600 card holders to acquire their medicine. Sen. Tick Segerblom (D-Las Vegas) said after the hearing that he soon will introduce a bill to set up a regulated system where marijuana is grown at farms and then distributed and taxed through licensed dispensaries.

New Hampshire

Last Thursday, a House committee held a hearing on a pending medical marijuana bill. The bill, House Bill 573, would allow patients to grow up to four plants or obtain their medicine through one of five state-licensed dispensaries. Similar bills have twice passed the legislature since 2007, only to be vetoed by then-Gov. John Lynch (D). New Gov. Maggie Hassan (D) supported the bills as a legislator, but has expressed concerns that the system be tightly regulated.

Oklahoma

On Monday, a medical marijuana bill died in the legislature. The bill, Senate Bill 710, would have allowed patients to possess up to eight ounces and grow up to 12 plants. It would also have allowed state-sanctioned collectives. It was killed in the Senate Health and Human Services Committee after members heard testimony. The bill was defeated 6-2 in a party line vote.

Washington

On Monday, the Spokane city council approved a six-month moratorium on new dispensaries. The council feared a proliferation of marijuana businesses before the state finishes writing its rules for legal non-medical marijuana commerce. Spokane currently has about a dozen dispensaries.