Two people are dead and one man is under arrest after a Miami-Dade Police investigation into a possible marijuana grow house Tuesday evening turned into a sustained gun battle. Dell Peter DiGiovanni, 50, and (presumably -- see below) Michael DiGiovanni, 28, become the 4th and 5th persons to die in US domestic drug law operations so far this year.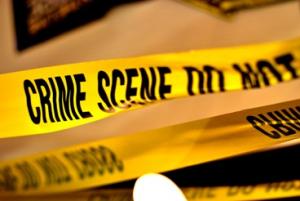 According to CBS 4 News
in Miami, Miami-Dade Police went to a home shared by the DiGiovannis and 29-year-old Brian Hall around 7:00pm Tuesday as part of "a narcotics investigation" and were met by gunfire.
"As they approached the door the subjects inside the house opened fire on the detectives," said Miami-Dade police spokesman Det. Alvaro Zabaleta." They immediately returned fire and three of the subjects were able to flee on foot."
While Zabaleta described the officers as detectives, it is not clear if they were in plain clothes.
A shootout estimated at 30 minutes long then took place, during which the residence shared by the three men caught fire. Police were able to arrest Hall Tuesday night, but were unable to search the house that night because of the fire. A body believed to be that of Michael DiGiovanni was found inside the house Wednesday.
Then, Wednesday afternoon, police reported that they had found the body of Dell Peter DiGiovanni hanging from a tree in front of home in the neighborhood. They said he had apparently committed suicide.