Most of the action was at statehouses this week, but there was also news from the Harborside Health Center battle in California and an announcement that the nation's capital will soon have its first dispensary.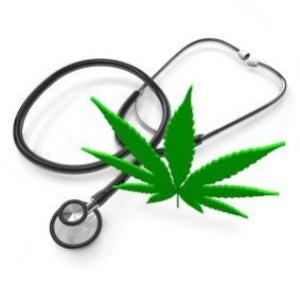 Arkansas
On Tuesday,
the state attorney general rejected the wording of a ballot measure
that would legalize medical marijuana. Attorney General Dustin McDaniel complained of ambiguities in the measure. McDaniel must certify the measure before signature-gathering to qualify for the 2014 ballot can begin.That means it's redrafting time for Arkansans for Compassionate Care, the same folks who brought a narrowly-defeated measure to the ballot last year.
California
Last Thursday,
a federal magistrate rejected the city of Oakland's challenge
to the federal government's effort to shut down Harborside Health Center, the world's largest medical marijuana dispensary. Magistrate Maria-Elena James ruled that only those who have a direct interest in the property -- Harborside and its landlords -- have the right to challenge the government's effort to seize it. The city had intervened in the case on Harborside's behalf, arguing that its closure would lead to public health and safety problems.
On Wednesday, medical marijuana patient Daisy Bram was arraigned in Tehama County on marijuana cultivation charges. This is the second run-in with recalcitrant local authorities for Bram, who was arrested on similar charges in 2011 in Butte County. In both cases, authorities also seized her children. In the Butte County case, police and social workers tore Bram's month-old son from her arms, and he and his sibling remained in foster care for six months. Her children have been seized once again, as has her 12-year-old personal vehicle, which authorities claimed was purchased with the fruits of crime.
District of Columbia
Last Friday,
operators of Capital City Care announced that the District's first dispensary will open in April
. It's been a long time coming. Voters approved medical marijuana in 1998, but Congress blocked its implementation for more than a decade, and District officials have moved at an excruciatingly slow pace in enacting regulations and permissions. City officials have approved three dispensaries and six cultivation centers, but Capital City will be the first out the gate.
Massachusetts
Last Thursday,
state health officials held a "listening session" in Boston
to get public input as they work on regulations for the state's nascent medical marijuana industry. They heard from patients seeking broad access, as well as from substance-abuse groups, youth counselors and police, who urged them to draft strict regulations. This was the second of three "listening sessions" undertaken by the Department of Public Health. The department has until May 1 to draft regulations for the program.
Montana
Last Friday,
a package of bills to fix the state's gutted medical marijuana program was defeated
in a House committee vote. The bills were an effort to undo some of the restrictions passed by the legislature in 2012 that effectively killed the state's burgeoning medical marijuana industry. The hearing was also notable for one of the more colorful comments on marijuana heard in recent years. Marijuana is "a joke," said House Human Services Committee Chair David Howard (R-Park City), a former FBI agent, adding, "It makes you delusional. It is psychologically addicting and physiologically addicting and it absorbs in your fat cells, which is the most dangerous drug there is. This is not a drug. It's a poison."
Washington
On Monday,
lawmakers held a hearing on taxing medical marijuana dispensaries
. The bill's sponsors said they want to hit dispensaries with a 25% tax on cannabis sales like the one mandated for non-medical marijuana under the state's new legalization scheme. The idea is to avoid a dual market -- one taxed and one not -- once legalization regulations go into effect. But more than a dozen people, most of them patients, testified against the move. No vote was taken.
West Virginia
On Monday,
Del. Mike Manypenny (D-Taylor) introduced a medical marijuana bill
. The bill, House Bill 2230, would allow patients to possess up to six ounces of marijuana and establishes five "compassion centers" to provide patients their medicine. Manypenny introduced similar bills in the last two sessions, but they never got a hearing.