The US Supreme Court Tuesday upheld the use of police dog's sniff of a truck, finding that training and testing records were sufficient indicators of the dog's reliability and gave police probable cause for the search. The high court in 2005 upheld the legality of highway drug dog searches; in this case, the court focused on the reliability of drug dog searches.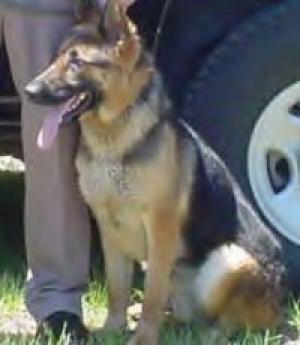 In deciding the case, the high court reversed a decision from the Florida Supreme Court. The Florida court had held that a wide array of evidence was necessary to establish probable cause for the search, including field performance records that would indicate how many times the dog had falsely alerted. Without such records, the Florida court held, police could not establish probable cause.
Tuesday's ruling came in
Florida v. Harris
, in which Clayton Harris had been pulled over by a police officer in Liberty County in 2006. The drug dog, Aldo, alerted to the truck's door handle, the officer searched the truck, and methamphetamine precursor chemicals were found. Clayton was arrested on meth-related charges.
Harris was again pulled over by the same officer while out on bail, and Aldo again alerted on his vehicle. This time the vehicle search came up empty. Harris's attorneys challenged Aldo's reliability in part because of this second alert that turned up nothing. The Florida Supreme Court agreed with their argument that the dog's performance in the field needed to be assessed in order to determine probable cause for the search.
But not the US Supreme Court. It unanimously reversed the decision.
A drug dog's "satisfactory performance" in a certification or training program provided sufficient probable cause to trust its alert, Justice Elena Kagan wrote for the majority. "The question -- similar to every inquiry into probable cause -- is whether all the facts surrounding a dog's alert, viewed through the lens of common sense, would make a reasonably prudent person think that a search would reveal contraband or evidence of a crime," Kagan wrote. "A sniff is up to snuff when it meets that test."
The case is one of two Florida drug dog cases before the Supreme Court this session. In the other, the high court takes up the question of whether a drug dog can sniff the front doorstep of a home without a search warrant. The Supreme Court has upheld drug dog searches of vehicles on the highway and packages at delivery service warehouses, but in other cases has shown greater deference to Fourth Amendment requirements at residences.