According to a new Ipsos Mori poll, a majority of Britons favor either decriminalizing or legalizing marijuana and two-thirds support a comprehensive review of all the options for controlling drugs, from legalization to tougher enforcement.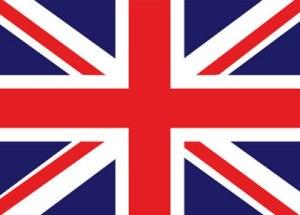 The poll found that 53% of those surveyed supported either decriminalization or one form or another of legalization. Legalization, whether under "strict," "moderate," or "minimal" control, was supported by 41%, and decriminalization by 12%.
Only 35% favored the status quo (21%) or harsher treatment of marijuana (14%). Eight percent had no opinion and 4% said "I have never heard of this drug."
Britain down-scheduled marijuana from a Class B to a Class C drug in 2004, but reversed course in 2008, placing it back on the more serious Class B amid rising fears of the dangers of "skunk" marijuana, Britain's generic term for high-potency, domestically-produced weed.
When it comes to other drugs, a majority (60%) favored the status quo, while only slightly more than one-third (36%) favored either decriminalization (14%) or a pilot decriminalization program (21%).
But more than two-thirds of respondents (67%) wanted a comprehensive independent review of Britain's drug policies. Support cut across party lines, with 69% of Labor supporters and 70% of Conservative supporters calling for a review of drug policy.
Britain's Conservative-led government has shown distinct disinterest in revisiting the country's drug policies, although that has led to some friction with its Liberal Democrat junior partners.
"These results just show how far ahead of politicians the public are," said the
Transform Drug Policy Foundation
, which commissioned the poll. "Whilst Labor and Conservative politicians shy away from the debate on drugs, around half of their supporters want to see legal regulation of cannabis production and supply or decriminalization of cannabis possession, and a significant majority want a comprehensive review of our approach to drugs -- including consideration of legal regulation," the group said.
"Politicians have repeated their 'tough on drugs' propaganda for so long that they assume the public are more fearful of change than they really are," Transform said. "In fact the world has changed, and the public are far more progressive than was thought, right across the political spectrum. At the very least the government should heed long standing and growing calls for a review of all policy options, including legal regulation. And as a matter of urgency the coalition should engage in experiments in the Portuguese style decriminalization of possession of drugs for personal use. Now is the time for the heads of all parties to show the leadership citizens surely deserve."