A Massachusetts cop had his own informal prescription drug take-back program, but that was pretty innocuous compared to some of this week's other entries. Let's get to it: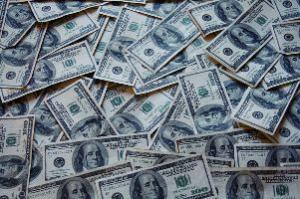 In Somerset, Massachusetts,
a Somerset police officer was arrested last Thursday
for tricking elderly residents into giving him prescription drugs. Ricardo Pavo went to a senior retirement home asking residents about their emergency contact information, whether they had any guns or vicious dogs, or any unused prescription pills. Residents reported handing over drugs like tramadol and hydrocodone to Pavo, who was caught with the drugs in his patrol vehicle after someone called the police department. He has already been charged, but the local reports don't make clear exactly what the charge is.
In San Luis Obispo, California,
a San Luis Obispo narcotics officer was arrested Tuesday
for providing fake pain pills to a snitch in exchange for cash. Corey Pierce, 39, is now charged with bribery. The snitch was going to sell the bogus pills to a third party, who would then peddle them to unwitting customers. The fake pills are often used in drug enforcement operations, the police said. He had been assigned to the California Bureau of Narcotics Task Force until it was dissolved and was a member of the Sheriff's Office Narcotics Unit. He has been suspended with pay.
In Charlotte, North Carolina,
a former Cherryville narcotics detective pleaded guilty last Thursday
to receiving stolen goods, taking bribes, and stealing money. Frankie Dellinger, 41, was one of several men, including three other police officers, caught up in a federal undercover sting. He pleaded guilty to conspiracy, money laundering, and two counts of extortion. No word on how many years he's facing.
In Atlanta,
two former TSA agents were sentenced last Wednesday
for a scheme to smuggle drugs through Hartsfield-Jackson Airport. Richard Cook, 28, and Timothy Gregory, 26, got 11 years and six years, respectively. They went down in a sting after authorities received information that Cook was willing to be corrupted. Undercover officers posing as Mexican drug cartel representatives met with Cook and provided him with three kilograms of what he thought was heroin and $3,500 in cash in partial payment for his services. After repeated deliveries of fake drugs, Cook enlisted Green, and he similarly ensnared himself.
In Camden, New Jersey,
a former Camden narcotics officer was sentenced last Thursday
for his role in a corrupt dope squad that has already seen three other officers either convicted or pleading guilty of various charges. Jaston Stetser, 34, admitted to planting drugs on suspects, carrying out illegal searches, and stealing drug money along with the rest of his crooked crew. He pleaded guilty to conspiracy to deprive others of their civil rights. The dirty narcs forced prosecutors to dismiss some 200 drug arrests and convictions.