The California Supreme Court heard oral arguments in a key case on whether localities can ban dispensaries, and medical marijuana bills died in two Midwest states, and there's more news, too. Let's get to it: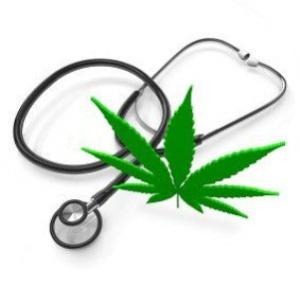 California
Last Thursday,
the Obama administration sought to dismiss a lawsuit by the city of Oakland
defending its ability to issue permits for dispensaries. Oakland had sued the feds after US prosecutors moved against the Harborside Health Center, seeking to shut it down. The Justice Department argued that the city was using the wrong legal remedy, but Oakland argued that shutting down Harborside would send tens of thousands of patients into the streets seeking medicine, posing a threat to public safety in a city with crime problems. No ruling was made.
Also last Thursday,
the LAPD raided a massive grow up that supplied dispensaries
. LAPD officers and US Homeland Security gang agents found 1,500 pounds of marijuana and several firearms. Police said the warehouse grow did about $7.6 million in business every 60 days, and supplied numerous dispensaries in Southern California. Authorities also allege it was shipping marijuana to the Midwest and East Coast. Four people were arrested; their names have not been released.
On Monday,
San Diego District Attorney Bonnie Dumanis dropped the charges
against two medical marijuana patients. The move came in the cases of Clint Guidry and Cameron Mitchell, and represented a setback for the staunchly anti-medical marijuana Dumanis.
On Tuesday,
LA City Attorney Carmen Trutanich said dispensaries should be allowed to operate in the city
. Up for reelection, the formerly anti-dispensary Trutanich said he was endorsing a city council initiative that would allow the 100 to 180 retailers that existed before a fall 2007 city moratorium on dispensaries to essentially carry on so long as they follow certain rules. A second initiative also set for the ballot would allow virtually all of the city's hundreds--possibly up to a thousand--dispensaries to stay open.
Also on Tuesday,
the state Supreme Court heard oral arguments in a key dispensary ban case
. The issue is whether the city of Riverside's ban on dispensaries violates the state's medical marijuana laws. Questioning by the justices suggested that they were prepared to agree with the city that the state constitution gives cities wide policing power over land use and suggested that the state's medical marijuana laws have not undercut that authority.
On Wednesday,
DEA agents and San Bernardino police raided a chain of dispensaries
and a private residence. The raiders hit Kush Concepts at three locations, where they marched patients out of the dispensaries. City officials said there are 41 dispensaries in San Bernardino.
Also on Wednesday,
an appeals court upheld Tehama County's cultivation ordinance
. A group of medical marijuana patients sued over the ordinance in 2010, arguing it was unconstitutional and conflicted with the Compassionate Use Act. The county prevailed in Superior Court, and that decision was appealed. Now that appeal has been lost.
Colorado
Last Tuesday,
the first applications for Fort Collins dispensary licenses were submitted
. The city had had 21 dispensaries that were forced to close when voters chose to impose a ban in 2011. The ban was overturned by voters in November, and now the dispensaries are coming back.
Iowa
Last Thursday,
legislators killed a medical marijuana bill
. House Public Safety Committee Chair Clel Baudler (R-Greenfield) call it one of the "stupidest" bills he had ever seen. He was joined by the other Republican on the three-member panel in voting to kill it.
Massachusetts
On Sunday,
state officials said they may not make the deadline to come up with medical marijuana regulations
. They are required to have them in place by May 1, but health officials said the complexity of the issues was such that they were unlikely to be able to comply. Medical marijuana advocates responded that any delay is unjustified and would cause patients to suffer.
Michigan
On Tuesday,
a report said the state had collected $10 million in revenues
from medical marijuana program applicants. The report covered the period through the end of the state's budget year on September 30. It says the revenue intake was nearly double that needed to run the program.
Montana
Last Friday,
Chris Williams was sentenced to a mandatory minimum five years in prison
for his role in Montana Cannabis, the state's largest dispensary during its short-lived medical marijuana boom. He had been facing more than 90 years in federal prison after refusing plea agreements and then being convicted of marijuana cultivation and firearms offenses in federal court (they had a shotgun at their grow op), but in the face of a public outcry, prosecutors sought and got an unusual post-conviction plea bargain limiting his prison exposure.
South Dakota
On Tuesday,
a medical marijuana bill was killed in the legislature
. It went down on a 7-6 vote in the House Health and Human Services Committee. Medical marijuana bills have been repeatedly introduced since 2001, only to die. South Dakota voters have also twice rejected medical marijuana initiatives.