The first business licenses for legal marijuana shops have been issued in Colorado, dispensaries are delayed in Nevada, hemp is on the agenda in Kentucky, and Uruguay's legalization example is causing reflection in the region. And more. Let's get to it: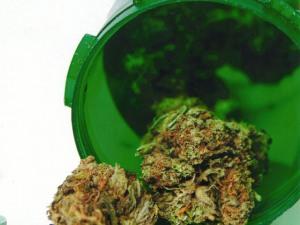 Marijuana Policy
In Historic Move, Colorado Issues First General Marijuana Business Licenses. The Colorado Marijuana Enforcement Division Monday issued 348 approved licenses for marijuana growers, processors, and retailers, making it the first state to issue such licenses. Some 136 of the licenses are for retail outlets. The marijuana business goes legit on January 1, although it's unclear how many pot shops will be open on day one.
Arkansas Attorney General Rejects Wording of Legalization Initiative (Again). For the second time, Attorney General Dustin McDaniel has rejected the wording of a proposed ballot measure to legalize marijuana. He said there were ambiguities in the wording of a proposed constitutional amendment submitted by Marjorie LeClair. McDaniel has approved the language of two other marijuana initiatives, both relating to medical marijuana.
Medical Marijuana
Dispensaries Delayed in Nevada. Although the law allowing dispensaries to operate in Nevada goes into effect April 1, don't expect to see any then. The state Division of Public and Behavioral Health says it needs to hire more staff and that it could be four months after April 1 before licenses are accepted, reviewed, and approved.
Hemp
Kentucky Industrial Hemp Commission to Meet Monday. The state's Industrial Hemp Commission will meet Monday, December 30, at 1:00pm at the office of Agriculture Commissioner James Comer to discuss the status of talks with the US Justice Department, hear reports from various committees, and present drafts of clean-up legislation and the annual commission report.
International
Uruguay Marijuana Legalization Prompting Neighbors to Rethink. Look out, it could be contagious! Uruguay's move to legalize marijuana is having a ripple effect in the region. Argentina' drug czar, Juan Carlos Molina, has now called for a public debate there about following Uruguay's footsteps, and said his boss, President Christina Fernandez de Kirchner, wants a new approach, too. There are signs that Chile, too, may head down that path. Newly reelected socialist President Michelle Bachelet campaigned on reviewing marijuana's classification as a hard drug.
English-Language Details on Raided Belgian Cannabis Club. We reported last week on the harassment by police of the Mambo Cannabis Social Club in Hasselt, Belgium, and the arrest of its founder, Michel Degens, but the only link we had was in Dutch. Here, thanks to the folks at NORML UK, is an English language backgrounder and update on the situation. Click on the link.
Ban on Non-Dutch in Cannabis Cafes Not Illegal Nor Discriminatory, Advocate General Says. Leen Keus, the advocate general for the Council of State, said Tuesday that banning non-residents from cannabis cafes is not illegal nor discriminatory. The ban is not against Dutch, European, or international law, Keus said. His comments come as the Council of State, the country's highest administrative court, prepares a ruling on whether the government was correct in closing two Maastricht cannabis cafes because they refused to implement the ban. Among other things, the advocate general is charged with issuing legal opinions on matters before the court.
New Zealand Synthetic Cannabis Shop Draws Crowds, Controversy, Vandalism. New Zealand this year chose to regulate synthetic drugs instead of banning them, but that doesn't mean controversy and problems have gone away. The U njo Y shop in East Hamilton is drawing both large crowds of people who want to get high on synthetic cannabinoids and scathing criticism from some members of the community for the "anti-social behavior" it is accused of generating. And speaking of anti-social behavior, the shop is now the target of vandals, who have glued its doors shut and hurled marbles at its windows.