Busy, busy. Cops on pain pills, crooked drug task force commanders, and more. Let's get to it: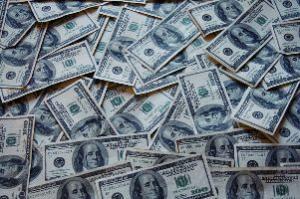 In Sunrise, Florida,
the Sunrise Police Department has opened an investigation into whether its highly lucrative drug stings broke the law
. The investigation comes after the South Florida Sun Sentinel reported that the department used the addresses of unwitting homeowners and a business when it created a fake company as part of its drug sting scheme. The newspaper earlier reported extensively on how the small-town department has made millions luring would-be cocaine buyers there and then seizing their cash and other goods.
In Maysville, Kentucky, a former Maysville police officer was indicted last Thursday on charges he stole money from a federal drug task force. Timothy Fegan, 52, is the former director of the Buffalo Trace-Gateway Narcotics Task Force. He is accused of stealing money seized in drug raids as well as cash kept on hand for drug buys. He's looking at up to 10 years in federal prison.
In Wilmington, North Carolina, a former Hanover County sheriff's lieutenant was indicted Monday on more than 120 criminal counts related to mishandling drug evidence and violating the department's policy on truthfulness after he got strung out on pain pills. Joey LeBlanc, who was second in command of the department's vice and narcotics unit, faces 28 counts of obtaining controlled substances by fraud; four counts of obtaining property by false pretenses; four counts of embezzlement; four counts of altering, destroying, stealing evidence; four counts of obstruction of justice; 21 counts of misdemeanor possession of schedule II controlled substance; 28 counts of trafficking, 4 to 13 grams; 14 counts of trafficking, 14 to 27 grams; and one count of trafficking, 28 grams or more. His bond was set at $500,000.
In Atlanta, a former Newton County sheriff's deputy pleaded guilty last Friday to carrying a weapon while selling drugs. Darrell Mathis copped to one count of possessing a firearm in furtherance of a drug trafficking crime after being busted for selling 2 ½ pounds of marijuana over a four-month period to a snitch and an undercover FBI agent. He made the sales while in uniform and armed, often showing up in his patrol car. The weapons charge in this case carries a maximum sentence of life imprisonment and a mandatory minimum sentence of five years' incarceration, as well as a maximum fine of $250,000.
In Sparta, Wisconsin, a former La Crosse police officer pleaded guilty Monday on charges related to his theft of drugs from the evidence room. Brian Thompson copped to one count of felony attempted possession of a narcotic after being arrested in an August sting. After Thompson aroused suspicions, a police captain packed a duffel bag with clothes and a fake bottle of Oxycontin pills, which Thompson then stole.
In Birmingham, Alabama, the former head of the West Alabama Narcotics Task Force was sentenced last Thursday to a year and a day in federal prison for stealing money seized by the task force. Jeffrey Snyder, 55, pleaded guilty in June to stealing at least $125,000 over a two-year period ending in June 2012. Snyder had spent 29 years with the Tuscaloosa Police Department before retiring a year ago and commanded the task force since 2002.
In Houston, an ex-Harris County jailer was sentenced Monday to six months in jail at his former place of employment for smuggling drugs and cell phones into the jail. Patrick Perkins, 27, copped to one count of bringing prohibited items into a correctional facility and one count of drug possession after he agreed to take prescription pain pills to an inmate who was a snitch.
In San Luis Obispo, California, a former San Luis Obispo narcotics detective was sentenced Monday to 18 months in federal prison after he stole cash and drugs from people, used drugs on the job, and got himself addicted to pain pills. Cory Pierce was arrested in February. Now, all the narcs on the squad face random drug testing.