A busy Tuesday in California, herbal medicine experts make a call, New Jersey's third dispensary opens, Florida's Supreme Court hears a challenge to an initiative, and more. Let's get to it: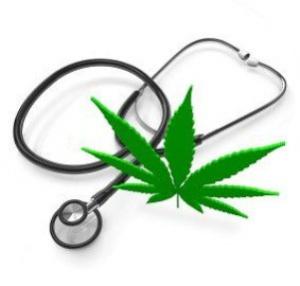 National
On Wednesday, the American Herbal Pharmacopeia classified marijuana as a botanical medicine. Americans for Safe Access called it "an historic move" that will "lay the scientific foundation for quality assurance and expanded research." The American Herbal Pharmacopeia is the world's leading expert organization on herbal medicines.
California
On Tuesday, Fresno County supervisors took a first step toward banning grows. The board voted unanimously for a total ban, rejecting a second option that would have banned outdoor cultivation and allowed limited indoor cultivation. A final vote is expected on January 7.
Also on Tuesday, about 200 people showed up for a Lake County Board of Supervisors meeting to provide input on a proposed new cultivation ordinance. The county's interim ordinance, passed last summer, linked plant numbers to parcel size and banned cultivation on vacant lots, but placed no limit on indoor grows. The proposed ordinance would go further, banning outdoor cultivation in community growth boundaries and limiting indoor cultivation to 100 square feet with indoor lighting not to exceed 1,200 watts. Outside of community growth boundaries, plant numbers are capped at six mature or 12 immature plants on parcels larger than one acre. A vote is expected at next week's board meeting.
Also on Tuesday, the Long Beach city council punted on providing new guidelines for where dispensaries can operate. With only two-thirds of members present, the council decided to wait until next week to deal with the issue. The council had earlier proposed a raft of restrictions on dispensary locations, but city staff said they were unworkable.
Also on Tuesday, Santa Cruz County supervisors voted to push large grows out of the urban areas. Under the new rules, only 100-square foot personal grows are allowed in residential areas, while rural properties of less than five acres can grow 1,000 square feet, and larger parcels can grow up to 3,000 square feet.
Also on Tuesday, Butte County supervisors amended their cultivation ordinance to require each lot with a garden to have an occupied residence with water and sewage and to increase civil penalties for violations to $500 a day for the first violation and $1,000 a day for subsequent ones. It's not going to stop there. The county says it will seek to reduce the number of plants allowed and enact other restrictions at the next board meeting in January.
Also on Tuesday, the San Jose city council rejected a ban on dispensaries, but voted instead to enact stricter enforcement rules. Effective immediately, dispensaries are barred from operating within 1,000 feet of schools, parks, rec centers, libraries and other marijuana vendors, or within 500 feet of rehabilitation centers and 150 feet of residential properties. Dispensary advocates vowed to repeat a successfully signature drive that staved off implementation of new rules in 2011 if necessary.
On Wednesday, San Jose began enforcing the new regulations with a crackdown on dispensaries located next to residences. While the city had previously gone after clubs that drew complaints, it is now broadening enforcement and is sending letters to dispensaries located next to residences telling them to shut down or relocate.
Also on Wednesday, California NORML announced that a patient will file a petition to ask the state Supreme Court to review the recent Third District Appellate Court decision upholding the city of Live Oak's ban on medical marijuana cultivation. The patient is Live Oak resident James Maral, who suffers from a painful life- and limb-threatening condition caused by insufficient blood supply to muscles and nerves.
Colorado
Last Friday, a Loveland doctor was convicted of a criminal offense for recommending medical marijuana to an undercover police officer. Dr. Dallas Williams, 75, was arrested in March 2012 after the narc wore a wire to the doctor's office and said he needed marijuana for "severe pain." Prosecutors argued there was neither a proper assessment nor a proper doctor-patient relationship. He was convicted of attempting to influence a public servant.
Connecticut
Last Wednesday, the Watertown city council voted for a six-month moratorium on dispensaries. The city wants time to develop new regulations.
On Monday, the Wallingford planning and zoning commission voted for a nine-month moratorium on dispensaries. The moratorium will "give this commission time to determine how it wishes to deal with these uses," Corporate Counsel Janis Small said.
Florida
Last Thursday, the state Supreme Court heard arguments on whether a medical marijuana initiative should be approved to go on the ballot. Attorney General Pam Bondi (R) is seeking to have it disqualified on the grounds that the initiative language is misleading and that it would clash with federal law. But People United for Medical Marijuana, the group behind the initiative argued that the initiative is clear. The high court will decide in a few weeks.
Massachusetts
On Tuesday, the Fairhaven planning board approved a medical marijuana zoning bylaw. The 7-1 vote marked a departure from the board's discussions just two months ago, when it voted to institute a temporary moratorium on all medical marijuana dispensaries in town, but now a dispensary wants to come to town. The vote must be approved by a town meeting.
Michigan
On Tuesday, three medical marijuana bills passed the House Judiciary Committee. One would allow the use of edibles, one would allow for dispensaries, and one would allow pharmacies to sell medical marijuana -- if federal law ever changes. The legislature adjourns Thursday, so action on the first two is unlikely before then, but the third bill has already passed the Senate, so the House could vote on it before adjourning.
New Jersey
Last Wednesday, the state's third dispensary officially opened in Woodbridge. The Garden State Dispensary began registering patients last month, and 400 people have already purchased their medicine there. The other two medical marijuana dispensaries in New Jersey are located in Egg Harbor and Montclair.
Oregon
On Wednesday, the legislative panel charged with crafting statewide dispensary regulations held its final meeting.The committee has met since September to hammer out details such as security, background checks and marijuana testing. A draft version of the rules -- covered in 30 pages -- lays out requirements for Oregon's medical marijuana industry.
[For extensive information about the medical marijuana debate, presented in a neutral format, visit MedicalMarijuana.ProCon.org.]