Tuesday is looking to be historic.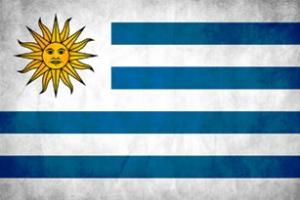 Tomorrow, the Uruguayan Senate will vote on a bill that would make their country the first in the world to legally regulate the production, distribution and sale of marijuana for adults. The bill was approved in the House of Representatives in July with 50 out of 96 votes. Once approved in Senate, Uruguay will have 120 days to write the regulations before implementing the law.
Two US states -- Colorado and Washington -- have already legalized marijuana, but this will mark the first time a signatory to the 1961 UN Single Convention on Narcotic Drugs has broken so directly with its prohibitionist consensus. (A handful of countries have not signed the convention.)
The Drug Policy Alliance, which has been working with the Uruguayans, has a few preliminary comments.
"It's about time that we see a country bravely break with the failed prohibitionist model and try an innovative, more compassionate, and smarter approach. By approving this measure, Uruguay will represent a concrete advance in line with growing opposition to the drug war in Latin America and throughout the world," said Hannah Hetzer, who is based out of Montevideo, Uruguay, as the Policy Manager of the Americas for the Drug Policy Alliance.
"Last year, Colorado and Washington; this year, Uruguay; and next year, Oregon and hopefully more states as well," said Ethan Nadelmann, executive director of the Drug Policy Alliance. "We still have a long way to go but who would have believed, just five years ago, that legalizing marijuana would have become a mainstream political reality both in the United States and abroad?!"
Indeed.