There's something fishy going on in Florida, a former Arkansas police chief had a pain pill issue, and a veteran Philly cop lets family ties get the best of him. Let's get to it: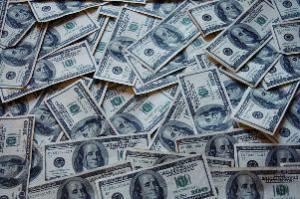 In Brooksville, Florida,
two members of the Hernando County sheriff's drug and vice unit were put on leave last Wednesday
after the sheriff's office opened a criminal investigation into unspecified activities in the unit. The department is being tight-lipped; it will not release the names of the two under suspicion, nor will it release any further information until the investigation is completed.
In Harrisburg, Arkansas, the former Trumann police chief pleaded guilty last Wednesday to seeking pain pills from an officer in the department who is charged with stealing them from the evidence room. Former Chief Tony Rusher copped to one count of obtained a controlled substance by fraud in a plea deal that spares him prison time if he testifies against former Detective Erik Willbanks in the case. Willbanks has pleaded innocent and said that Rusher asked him for pain pills that were set to be destroyed.
In Philadelphia, a Philadelphia police officer was found guilty Monday of passing information about an ongoing drug investigation to his half-brother, an alleged member of a drug trafficking organization. Rafael Cordero, 52, a 23-year veteran of the department, tipped off his half-brother to a DEA surveillance camera monitoring drug activities at a Philadelphia garage, showed up at FBI and DEA drug raids and reported back to his half-brother, and stored drug money for him. He was convicted of obstructing justice and faces up to 20 years in prison.