Denver's city council calls off ban on "front porch" marijuana smoking, New Jersey's governor claims medical marijuana is a ploy, Vermont rolls out a naloxone pilot project, Colombia's FARC want decriminalization, and more. Let's get to it: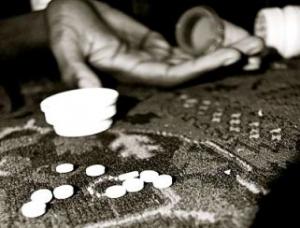 Marijuana Policy
Denver City Council Reverses Course, Votes Down Front-Porch Pot Smoking Ban. In something of a surprise move, the Denver city council Monday night voted 7-6 for an amendment to its marijuana ordinance that removes the ban on smoking on one's own property if it is visible to the public. The ban had passed last week on a 7-5 vote. Now, one more vote is needed next week to approve the ordinance.
Jackson, Michigan, Cops Will Heed Voters' Will on Decriminalization Initiative. Police in Jackson, Michigan, will enforce a new marijuana ordinance that tells them to leave alone people over 21 who possess up to an ounce of pot on private property. Police Chief Matthew Hein said police will not enforce state law, which is harsher, except in limited circumstances, such as when a known drug dealer with multiple convictions is caught with less than an ounce.
Medical Marijuana
New Jersey Governor Just Says No to Expanding Medical Marijuana Program. Gov. Chris Christie (R) told reporters Monday he opposes expansion of the state's medical marijuana law because it is just a backdoor route to marijuana legalization. "See this is what happens. Every time you sign one expansion, then the advocates will come back and ask for another one," the governor said during a press conference. "Here's what the advocates want: they want legalization of marijuana in New Jersey. It will not happen on my watch, ever. I am done expanding the medical marijuana program under any circumstances. So we're done."
Michigan House Judiciary Committee Hears Medical Marijuana Bills Thursday. The House Judiciary Committee will hold a hearing Thursday on three medical marijuana bills.HB 4271 would protect locally licensed dispensaries to help ensure patients have regular and safe access to their medicine. HB 5104 would create clear legal protection for marijuana extracts, which are often used in edibles. The third bill, SB 660, would create a "pharmaceutical grade" standard for medical marijuana.
Harm Reduction
Vermont Pilot Program for Naloxone to Fight Drug Overdoses Gearing Up. The Vermont Health Department is launching a pilot program to distribute naloxone as an antidote for opioid drug overdoses. The drug will be distributed directly to drug users, their friends, and family members. The Health Department said it is working with law enforcement to provide protections for people who report overdoses.
Sentencing
Kentucky Lawmaker Seeks Harsher Heroin Sales Sentences. State Sen. John Schickel (R-Union) Monday announced plans to pre-file a bill that would impose harsher sentences for heroin distribution. He blamed a 2011 sentencing reform law for making the state attractive to heroin dealers. Under that law, heroin sales went from a Class C to a Class D felony. The sponsor of that law, Rep. John Tilley (D-Hopkinsville) said heroin use has indeed increased, but not because of the reform. The causes "are much more complex, with the chief ones being the state's recent crackdown on prescription drug abuse and the new tamper-resistant versions of the pain drugs Oxycontin and Opana," which were formerly crushed and abused by pain-pill addicts.
International
Colombia's FARC Calls for Decriminalizing Coca Growing. Colombia's FARC guerrillas called for the decriminalization of coca growing and drug use as it entered a third round of peace talks with the government of President Juan Manuel Santos. The FARC is proposing "demilitarization of anti-drug policies, non-intervention by imperialism, and decriminalization of the rural poor" who grow coca, said FARC negotiator Pablo Catatumbo. Drug policy is the third item on the talks' agenda; already covered are agrarian reform and the FARC's return to political life after a peace agreement. Still to be decided are drug issues, reparations for victims of the five-decade-old conflict, and disarmament.
Spanish Cannabis Club Persecuted, Needs Your Help. The Spanish cannabis social club Pannagh is being prosecuted as drug traffickers by Spanish authorities and needs your support before a court date Thursday. Click the story link above to read more and see how you can help. Their web page (see above) has been closed down by Spanish authorities, and Pannagh members, who transparently grew small amounts of marijuana for themselves, are facing years in prison and asset forfeiture on trumped up charges.
Morocco Lawmakers Meet Tomorrow to Discuss Legalizing Hemp, Medical Marijuana. Lawmakers in Rabat will meet Wednesday to debate whether to allow marijuana cultivation for medical and industrial purposes. The debate is being pushed by the Party of Authenticity and Modernity. More than three-quarters of a million Moroccans depend on marijuana cultivation for the livelihoods, with most of it processed into hashish for European markets.