Oregon activists organized as New Approach Oregon will try to put a marijuana legalization initiative on the November 2014 ballot, the leader of the group told the Willamette Week this week. The move comes after an effort in the legislature to put the issue before voters didn't bear fruit.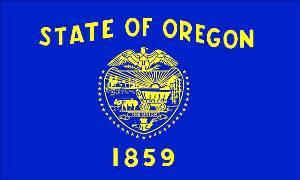 "Our coalition is moving forward with a legalization measure to end cannabis prohibition in Oregon in the 2014 election," said New Approach Oregon director Anthony Johnson.
Johnson said the Oregonians were working with Drug Policy Alliance(DPA), a move that should help with funding. Fundraising was a key shortcoming of the failed 2012 marijuana legalization Measure 80 initiative campaign headed by Paul Stanford.
Stanford filed two new initiatives in June, but it's not clear if he's going to move forward with them.
"DPA will help us draft the measure that we'll move forward in 2014," Johnson said.
The move comes after New Approach Oregon, DPA and a group of Oregon political insiders were unable to move House Bill 3371. Lawmakers could have referred that marijuana legalization bill to the voters, but declined to do so.