Dispensaries are on the march in various states, even as in some places, localities fight rear-guard efforts. And there's more medical marijuana news, too. Let's get to it: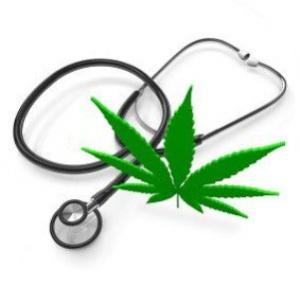 California
Last Tuesday, Covina has become the latest Southern California city to ban medical marijuana dispensaries. The ordinance adopted by the city council bans all types of dispensaries, including delivery services.
Last Wednesday, Oakland's Harborside Dispensary said the feds were blocking armored car companies from carrying cash for dispensaries. Various federal agencies have blocked dispensary access to banks and credit card companies, leaving the businesses flush with cash and ripe for rip-offs. Harborside director Steve DeAngelo said the armored car company he had been using "was terminating service on the orders of an unnamed federal agency." Reports from Colorado say that armored car services for dispensaries have been stopped there as well.
Last week, the Bakersfield city attorney's office sent threat letters to 17 landlords whose properties house dispensaries. The letters notify property owners that the dispensaries have been banned within city limits and that, as owners, they face ordinance enforcedment. The idea is to get the property owners to force the dispensaries out. There had been 26 dispensaries in the city, but nine had shut down in the last three weeks.
Last Wednesday, the Studio City neighborhood council declined to support a "gentle ban" on dispensaries. A motion to support the Los Angeles city council's proposed citywide "gentle ban" failed on a 5-4 vote. While some residents supported the motion, the city attorney's office said it would only lead to more lawsuits filed by dispensaries, and there were already 70 such suits.
Colorado
Last Friday, a federal judge dismissed a lawsuit filed because a patient was fired after testing positive for marijuana. Patient Paul Curry had been fired by MillerCoors and accused the brewer of violating the state's employment discrimination laws, but US District Court Judge John Kane dismissed the case, ruling that "anti-discrimination law does not extend so far as to shield a disabled employee from the implementation of his employer's standard policies against employee misconduct," according to the order.
Connecticut
Last Monday, attorneys for the General Assembly recommended that medical marijuana regulations be rejected by the legislative review committee. State law allows the department to submit revisions at least one week before the review committee votes on the regulations. That gives the legislative attorneys enough time to review the revisions and, if warranted, change their recommendation to the committee. The Legislative Commissioners' Office listed what it classified as 13 "substantive concerns" and 115 "technical corrections."
On Monday, Ansonia approved a one year moratorium on medical marijuana dispensaries. "We got enough as it is. You can probably go anywhere on the street and buy it," said town resident Fred Mekdeci. "We could use a lot of jobs to be made but I don't think it's going to be beneficial by just growing marijuana," he said.
On Tuesday, the General Assembly's regulation review committee approved the medical marijuana regulations, clearing the way for the dispensary application process to begin. The Department of Consumer Protection will begin accepting applications within two weeks, with the application process taking up to 60 days. Licenses will be issued to between three and five dispensaries and between three and 10 growers.
District of Columbia
Last Thursday, the Takoma Wellness Center opened in Northwest DC. It is operated by Rabbi Jeffrey Kahn and his wife, Stephanie, whose parents' struggles with cancer and multiple sclerosis inspired the couple to take up the cause of medical marijuana.
On Sunday, news came that the District is seeking discounts for poor medical marijuana patients. A proposed regulation would require dispensaries to set aside 2% of their profits in order to provide a 20% discount for poor patients. No other medical marijuana clinics in the nation are required to make such an accommodation. In other states, discounts are funded by the state government, not the dispensary operators. The proposed rule is in the midst of a 30-day review.
Massachusetts
Last Thursday, state officials said more than 180 people had applied for dispensary licenses. That day was the last day to hand in applications. Now, applicants must undergo a background check and a financial viability test. State officials hope to complete the initial review by the middle of next month and award licenses by years' end.
On Monday, the Leominster city council approved a temporary moratorium on dispensaries, but only while the Planning Commission works out zoning details. Some council members called for expeditious action, even though the moratorium is in effect through June 30. "If it take more than three months, shame on us and shame on the city," said Councilor Robert Salvatelli. "I'm not willing to sacrifice one ill person if there is relief. If it goes beyond Christmas, something is very wrong with this city and the Planning Board."
Also on Monday, the Boston Public Health Commission said it wants to review dispensary plans for the city. The commission is seeking the authority to permit and inspect the shops that would open in the city.
[For extensive information about the medical marijuana debate, presented in a neutral format, visit MedicalMarijuana.ProCon.org.]