A group of Democratic senators and congressmen want Attorney General Eric Holder to answer questions about a Reuters report earlier this month revealing that the National Security Agency (NSA) supplied the DEA with intelligence information aimed not at fighting foreign terrorism, but at making drug cases in the US.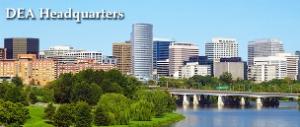 Five Democratic senators and three Democratic congressmen -- all senior members of the House Judiciary Committee -- have sent a letter to Holder, obtained by
Reuters
, that submitted questions on the issue. Congressional aides told Reuters the matter will be discussed during a classified hearing next month.
The original Reuters report showed that a DEA intelligence unit passes on NSA-gathered intelligence to field agents and instructs them not to reveal the source of the intelligence -- even in court. Those tips involve drugs, organized crime, and money laundering -- not terrorism, which is the raison d'etre for the NSA surveillance program.
"These allegations raise serious concerns that gaps in the policy and law are allowing overreach by the federal government's intelligence gathering apparatus," said the letter written by Sens. Tammy Baldwin (D-WI), Richard Blumenthal (D-CT), Sherrod Brown (D-OH), Tom Udall (D-NM), and Ron Wyden (D-OR).
Three congressmen -- ranking Judiciary Committee Democrat John Conyers of Michigan, Jerrold Nadler (D-NY), and Bobby Scott (D-VA) -- sent a similar letter after the original Reuters report earlier this month.
"If this report is accurate, then it describes an unacceptable breakdown in the barrier between foreign intelligence surveillance and criminal process," the congressmen wrote.
It's not just Democrats. House Judiciary Committee chairman Bob Goodlatte (R-VA) told CBS's Face the Nation August 18 that the NSA's passing of intelligence to the DEA for non-terrorist criminal investigations is of concern.
"I think we need to have a very careful examination of this. I think that the trust of the American people in their government is what's at stake here," he said.