Illinois joins the ranks of the medical marijuana states; meanwhile, Connecticut, Massachusetts, and New Jersey are moving to put their medical marijuana programs in place, and there's more news, too. Let's get to it: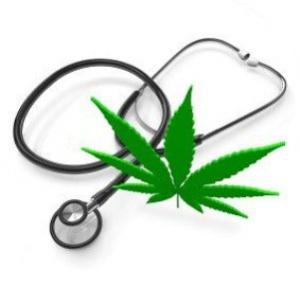 Arizona
Last Tuesday, Arizona nurses petitioned to add PTSD to the list of approved conditions for the use of medical marijuana. The Arizona Cannabis Nurses Association petitioned the state Department of Health Services to make the addition, citing the more than 240,000 new veterans nationwide who have been diagnosed with the condition by the Department of Veterans Affairs. That will be the third attempt to add PTSD in Arizona.
California
Last Wednesday, the Justice Department seized $180,000 in cash belonging to Richard Lee. Lee was the man behind Oaksterdam University and the primary bankroller for Proposition 19, the 2010 California legalization initiative. The money was found during 2012 raids of Lee's home and businesses. Ironically, the Justice Department seizure of the funds means that Lee won't be able to use them to pay debts he owes to the IRS over his medical marijuana-related businesses.
Last Monday, foes of a new Bakersfield ban on dispensaries challenged it with a lawsuit. The lawsuit asserts that the city's ordinance violates state environmental laws. The ordinance says dispensaries are "specifically prohibited" in the city, and the lawsuit says the city "erroneously" determined the ordinance was "exempt" under the California Environmental Quality Act, and didn't do a study of possible impacts. The suit argues if all the dispensaries in the city are banned, patients will turn to growing marijuana at home, and the city didn't analyze the "reasonably foreseeable consequences" of that. It lists impacts from indoor marijuana growing like increased use of electricity, and additional carbon monoxide emissions. City officials vowed to "vigorously oppose" the lawsuit.
Colorado
Last Thursday, the latest Denver crime figures showed no evidence dispensaries have led to increased crime rates. While nearly a third of crimes committed in the city occurred within 1,000 feet of a dispensary, there is no evidence the presence of the dispensaries is to blame for any increases. [Ed: Much of Denver is within 1,000 feet of a dispensary.]
Connecticut
On Monday, the Middletown Common Council approved the use of a city-owned building for a medical marijuana grow. Greenbelt Management won approval to lease the space. The plan still needs state approval. Two weeks ago, West Haven's planning and zoning commission approved plans for a similar facility with a different grower in that town. The state has said it plans to license between three and 10 grow operations.
Illinois
Last Thursday, Gov. Pat Quinn (D) signed a medical marijuana bill into law. The bill is tightly written and highly restrictive. Patients and caregivers will not be allowed to grow their own; instead they must rely on a system of 22 cultivation centers, which will be subject to 24-hour surveillance and inventory control, and no more than 60 licensed dispensaries statewide. Patients will be able to purchase up to 2 ½ ounces of medical marijuana every two weeks. The law specifies 35 medical conditions for eligibility, such as muscular dystrophy, cancer, multiple sclerosis and HIV/AIDS. The prescribing physician and patient must have an established relationship. Minors and people with felony drug convictions or psychiatric conditions do not qualify. Patients may not be police officers, firefighters, probation officers or school bus drivers. Patients who drive while impaired by medical cannabis face the same penalties as those who drive while impaired by prescription drugs.
On Wednesday, Chicago's first medical marijuana clinic opened for business. Good Intentions opened in Wicker Park, where it will help potential patients establish a relationship with a physician, as required by state law, but will not sell or produce medical marijuana. The state's new medical marijuana law doesn't take effect until January 1, but Good Intentions does not need to wait because it isn't dealing with (or in) medical marijuana, just patient-doctor relationships.
Massachusetts
Last Friday, the state launched the application process for dispensaries and medical marijuana grows. The state Department of Public Health is in charge of the process, and says applications for the first phase of bidding for dispensaries must be handed in by August 22. Backers of the law expect dozens of applicants for dispensaries and the first dispensary to open sometime next year. Each dispensary is expected to have a retail store and growing operation with security. The program allows up to 35 non-profit dispensaries across the state, with at least one but no more than five in each county.
Michigan
On Tuesday, the Michigan Medical Marijuana Review Panel declined to add autism and asthma to the list of approved conditions. The newly reconstituted panel also took preliminary votes on PTSD, which it approved, and insomnia, which it narrowly rejected. Now, the panel must hold public hearings on PTSD and insomnia.
New Jersey
Last Thursday, activists handed in thousands of letters asking Gov. Christie (R) to legalize medical marijuana for children. A bill that would do that has passed the legislature and sits on Christie's desk. Christie has hemmed and hawed on the issue saying it "isn't black and white" and warning that he doesn't want New Jersey to become like California or Colorado.
On Wednesday, a third dispensary operation won permission to plant its first crop. Compassionate Care Centers of America Foundation in Woodbridge can start growing, the state Health Department said. The state legalized medical marijuana in 2010, but the program has been slow to get started. Only one dispensary, Greenleaf Compassion Center in Montclair, has opened so far. But it's been closed since June because of a supply shortage.
New Mexico
Last Friday, the New Mexico Medical Board proposed changes in the state's medical marijuana program that could make it more difficult for patients to access the plant. They include "development of a treatment plan with objectives" as well as required regular follow-ups for all medical marijuana patients. The Board will hold a public hearing on the issue at its Santa Fe headquarters on August 16.
Washington
On Monday, the Arlington city council voted to prohibit medical marijuana dispensaries. The vote also bans collective gardens. The meeting was the last one before the city's moratorium on dispensaries and gardens was set to expire August 14. The Arlington City Council's initial six-month moratorium on medical marijuana dispensaries and collective gardens was approved on Aug. 15, 2011, before being extended by a full year on Oct. 3, 2011, with additional six-month extensions following on July 2, 2012, and February 4 of this year. Under the ordinance, the city of Arlington acknowledges the right of qualified health care professionals to prescribe the medical use of marijuana, as well as the right of patients to designate a "designated provider" for only one patient at any one time. However, the ordinance also cites a section of the medical marijuana bill adopted with a partial veto by Gov. Christine Gregoire in 2011, which "effectively eliminates medical marijuana dispensaries as a legally viable model of operation under state law."
For extensive information about the medical marijuana debate, presented in a neutral format, visit MedicalMarijuana.ProCon.org.]