Last fall, New Jersey Gov. Chris Christie (R) vetoed the Good Samaritan Emergency Response Act (Assembly Bill 578), which would have provided limited legal protection to people who witness a drug overdose and summon help. But on Tuesday, Christie changed his tune, reaching an agreement with legislative leaders to include Good Samaritan language in another overdose prevention bill that is sitting on his desk.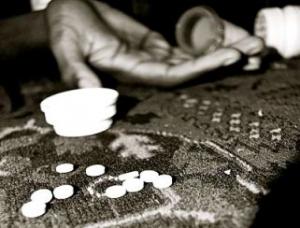 The legislature had meanwhile passed
Assembly Bill 3095
to expand access to the opioid overdose antidote naloxone. Under the agreement with legislators, Christie conditionally vetoed that bill and agreed to add the Good Samaritan language. The legislature then reconvened, passing the amended measure by votes of 24-1 in the Senate and 68-2 in the House.
The Good Samaritan language Christie agreed to is less broad than envisioned in AB 578, but advocates said it still contains the most important protections for an effective Good Samaritan bill -- it would protect individuals from arrest and prosecution for drug possession charges as well as protection from revocation of parole and probation.
"My family and I are so thankful for this compromise," said Patty DiRenzo of Blackwood, whose son Salvatore died of an overdose at age 27. "We, and the other families who have lost loved ones to overdose, look forward to the day that Governor Christie signs this life-saving bill. It's extremely important that we prevent future overdose deaths and spare other families the grief that mine has endured."
"We are incredibly grateful to the governor and legislative leadership and sponsors of these bills for working so hard to reach an agreement on this life-saving legislation," said Roseanne Scotti, New Jersey state director for Drug Policy Alliance.
As prescription drug overdose numbers have mounted in the past decade, an increasing number of states have adopted measures such as Good Samaritan laws and widening the availability of naloxone in a bid to reduce the death toll. California, Connecticut, the District of Columbia, Illinois, Massachusetts, New Mexico, New York, North Carolina, Rhode Island, and Washington have all passed both kinds of law, while Colorado and Florida have passed Good Samaritan laws and Virginia has passed a naloxone law.