Just a day after the Office of National Drug Control Policy (ONDCP -- the drug czar's office) released its latest annual national drug control strategy, the Government Accountability Office (GAO) has issued a report finding that ONDCP has fallen well short of goals enunciated in its 2010 national drug strategy.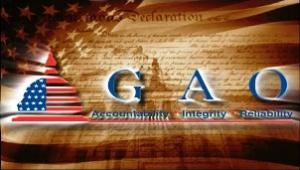 In the report,
Office of National Drug Control Policy: Office Could Better Identify Opportunities to Increase Program Coordination,
GAO noted that ONDCP and the federal government "have not made progress toward achieving most of the goals articulated in the 2010 National Drug Control Strategy." In some areas, including reducing teen drug use, reducing drug overdose deaths, and reducing HIV infections from injection drug use, GAO found, ONDCP was not only not making progress, but sometimes the numbers were moving in the opposite direction.
For instance, under the broader goal of "curtailing illicit drug consumption in America," ONDCP had set use reduction goals to be achieved by 2015. It sought to reduce last month drug use by teens by 15%, but has achieved no movement. Similarly, it sought a 15% reduction in past month use by young adults, but has achieved no movement. It also sought to reduce lifetime use of drugs, alcohol, and tobacco by 8th graders by 15%, and was making progress toward its goal with alcohol and tobacco, but not with illegal drugs.
Likewise, under ONDCP's broad goal of "improving the public health and public safety of the American people by reducing the consequences of drug use," ONDCP identified goals of reducing overdose deaths, drug-related hospital emergency room visits, and drug-related HIV infections by 15% by 2015, but showed "movement away from goal" between 2010 and 2012.
Drug czar Gil Kerlikowske is talking up a "21st Century Approach" to drug use with a heavy emphasis on treatment and prevention, but the latest national drug budget still allocates 58% of funding to law enforcement and interdiction. And those remaining funds for treatment and prevention are "fragmented" across 15 federal agencies, with much overlapping. GAO reviewed 76 federal drug treatment and prevention programs and found 59 of them overlapped.
GAO did note that while ONDCP was not showing progress in most of its goals, it had implemented 107 of the 112 "action items" contemplated to meet those goals. The auditors noted that "ONDCP officials stated that implementing these action items is necessary, but may not be sufficient to achieve Strategy goals."