There are problems at a Maryland state prison in Baltimore, fallout continues from a bust of crooked cops in suburban Chicago, and a jail guard goes down in a Texas border town. Let's get to it: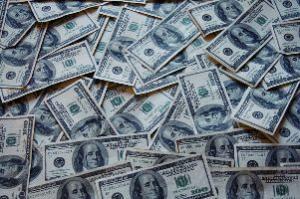 In Schaumberg, Illinois,
two former Schaumberg police officers were sued last Thursday
by a man who alleges they planted drugs and drug paraphernalia on him during an illegal search in August 2012. Wisconsin resident Chris Nelson said former officers John Cichy and Terrance O'Brien rousted him outside a nightclub and planted cocaine and digital scales on him, then arrested him. Those two officers, along with former officer Matthew Hudak, were arrested in January on federal charges that the stole and resold drugs. Nelson is seeking more than $50,000 in damages in the five-count suit, which accuses the village and two officers not only of false arrest and conspiracy but also violation of due process, negligent supervision and indemnification. At least a dozen people convicted of drug offenses have been cleared of the charges since the trio of rogue cops were arrested.
In Baltimore, 13 Maryland state prison guards were arrested Tuesday on federal charges they aided and abetted a prison gang's drug trafficking scheme. The 13 prison guards, all women, are accused of "essentially handing over control" of the Baltimore City Detention Center to leaders of the Black Guerrilla Family gang. Four of them got pregnant by one inmate, and two of them had that inmate's name tattooed on their bodies. The guards allegedly helped the gang run its criminal enterprise by smuggling drugs, cell phones, and other contraband into the prison. The gang leader allegedly used some of the proceeds to buy luxury cars, which he allowed some of the guards to drive. The 13 guards are charged with racketeering offenses.
In Rio Grande City, Texas, a Starr County jail guard was arrested Tuesday on drug possession charges as authorities investigate whether he was selling them to inmates. Rogelio Canales, 67, now a former Starr County jail guard was caught possessing "a slew of narcotics," including marijuana and cocaine while working at the jail. He currently faces four counts of possession of a controlled substance.