On Wednesday, US Reps. Bobby Scott (D-VA) and Thomas Massie (R-KY) introduced the Justice Safety Valve Act of 2013, House Bill 1695, in the House of Representatives. Identical companion legislation, Senate Bill 619, was introduced in the Senate by Sens. Rand Paul (R-KY) and Pat Leahy (D-VT) last month.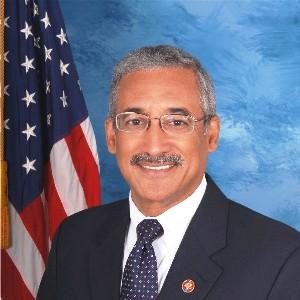 Under pressure from sentencing reform advocates, as well as civil rights activists, Congress modified its strict mandatory minimum drug sentencing regime years ago to create a "safety valve" allowing some -- but not all -- drug offenders to avoid harsh mandatory minimum sentences. The 2013 Justice Safety Valve Act would expand the safety valve to apply to all federal crimes involving mandatory minimums.
"Mandatory minimum sentences have been shown to mandate unjust results," said Rep. Scott. "They have a racially discriminatory impact, studies conclude that they waste the taxpayer's money, and they often violate common sense."
"The one size fits all approach of federally mandated minimums does not give local judges the latitude they need to ensure that punishments fit the crimes," said Rep. Massie. "As a result, nonviolent offenders are sometimes given excessive sentences. Furthermore, public safety can be compromised because violent offenders are released from our nation's overcrowded prisons to make room for nonviolent offenders."
Noting that the federal Bureau of Prisons accounts for 25% of all Justice Department spending, Scott and Massie said passage of the measure was necessary to help reduce "the bloated federal prison population." Drug offenders make up nearly 50% of the more than 200,000 current federal prisoners.